Summer is here, but that doesn't necessarily mean our schedules are any less hectic. My kids are out of school and I'm taking a summer break before completing my RN to BSN program in the fall, but I'll be teaching an ER nurse course next week and a football injury class in August. I'm also working on articles for two different journals and laying the groundwork for an IV study in the fall. I've volunteered for the medical team at the Special Olympics here in Lincoln, Neb., this summer, and of course I'll be working my night shifts in the ER. To say I have the summer "off" is laughable!
Does your summer sound like mine?
It definitely feels like summer calls for a special treat. To all of my fellow nurses I offer my favorite videos. That is to say, my favorite medical- and nursing–themed nuggets from YouTube and elsewhere on the Internet. I present them in the spirit of fun and encourage you to share the links with others. Enjoy!
1. ER Nurse Rap
2. Scrubs musical number – "Everything comes down to poo!"
3. Glottal Opera
4. An Horse's music video, "Postcards"
5. The award winning HBO movie, Wit
Video #1: Weirdest thing you've seen in the ER? How about rapping nurses…

1. ER Nurse Rap
The story of this, as I understand it, is that the University of Alabama Hospital challenged each of its departments to prepare a video to recruit nurses for their unit. The ER came up with this. I think they pretty much took the game, set and match with this entry. If anyone knows of an "ortho nurse rap" that's a viral video hit, please let me know.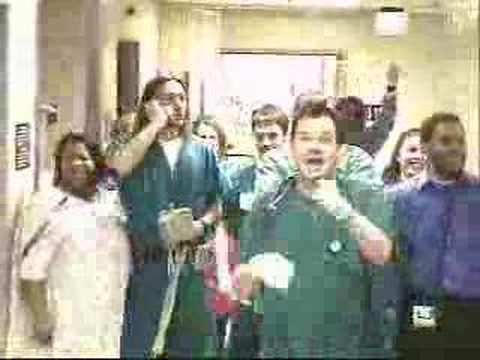 Only nurses could sing and dance to the tune of poo…

2. Scrubs - "Everything Comes Down to Poo"
An Horse: "Postcards" music video
Alas, NBC's (and then ABC's) Scrubs has been cancelled. Toward the end, I think I was the only person left in the country who still looked forward to each new episode. This may not be Turk and J.D.'s finest moment, but who can resist a good song about a stool sample?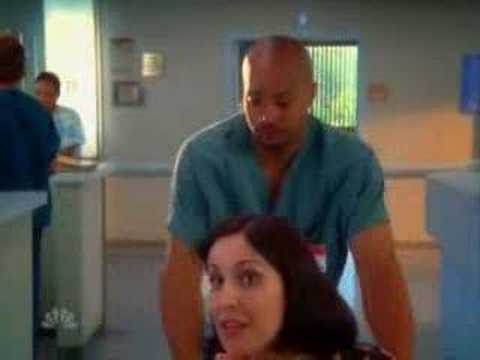 This next video is not for the squeamish (perhaps your favorite kind?)
3. Glottal Opera
Okay, so this one isn't on Youtube, but I just had to include it. If you've ever wondered what your NG tube sees on its way down your patient's throat, the "Glottal Opera" shows you in a most oddly beautiful way. Don't miss the final quarter of the video, which is its own sort of mini "making of" documentary.
Next, a fun and delightfully bouncy way to learn the human structure…
4. An Horse: "Postcards"
I'm an oddball in that I very much enjoyed working with cadavers in my undergraduate anatomy class. I jumped at the opportunity to be an instructor in an anatomy class a few months ago, guiding students with awe and amazement through the structures of the human body. This music video shows the process in reverse, set to the song "Postcards" from Aussie indie pop band An Horse.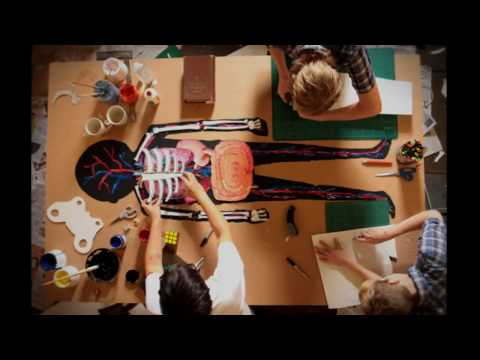 Finally, the video that every nurse must see…
5. Wit
If you're not familiar with this remarkable HBO film, perhaps these promotional spots (one short, one long) will pique your interest.  This drama, which has won an Emmy, a Pulitzer and a Peabody Award, features Emma Thompson as a cancer patient. It's one of the best films about the importance of nursing care ever made. It's available on DVD and should be required viewing for nurses everywhere. If you haven't seen it yet, I have the pleasure of introducing you to an experience that will make you a better nurse.
What's your favorite nursing video? Share the link in our comments and head over to Scrubs Mag's YouTube channel to discover more favorites!