The 10 best and worst nurse portrayals in the media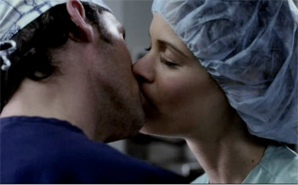 Nurses are sick and tired of inaccurate media portrayals — and they're increasingly speaking out against the offensive images.
The Truth About Nursing, an advocacy group, made waves recently when it waged campaign against Mariah Carey's "sexy nurse" video.
Now Laura Stokowski, RN, MS, an editor at Medscape and a staff nurse at Inova Fairfax Hospital for Children, is attracting attention with A Letter to Hollywood:Â Nurses Are Not Handmaidens (download the PDF here).
Nurses, Ms. Stokowski says, are tired of being depicted as "brainless bimbos."  Contrary to media depictions, nurses are not physician subordinates who couldn't hack medical school.   And while many people argue that nursing image has little effect on public opinion — after all, nursing is still the most trusted profession in the United States- the research suggests that the constant barrage of inaccurate and negative images causes many young people to automatically reject nursing as a career.
Her top 10 portrayals?
1. Nurse Jackie
2. Mercy
3. Critical Care: The Making of an ICU Nurse
4. The Rookies
5. Angels in America
6. Media by Diana Mason
7. HawthoRNe
8. Media by Theresa Brown
9. Media by Suzanne Gordon
10. California and Massachusetts Nursing Associations
Her opinion on the 10 WORST portrayals?
1. Grey's Anatomy
2. House
3. Private Practice
4. The Naughty Nurse
5. The Today Show
6. ER (2000-2005)
7. Passions
8. Hopkins 24/7 & Hopkins
9. Media by the American Medical Association
10. The robot nurse
You can see her reasoning why by downloading the article here.
Still think it's not an issue?  Google "nurse image."  At the top of the page, you'll see three cutesy cartoons — including one of Smurfette .