10 lovely charity gifts for nurses to give and get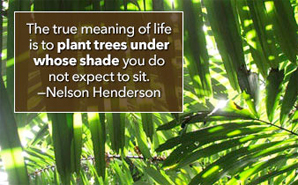 By their very profession, nurses give to others every day.
As the holidays approach, there are ways to continue that spirit of giving.
You can ask for gifts where the proceeds will go to worthy causes or give presents that provide needed resources to charities.
1. Proceeds from The Hunger Site go to Mercy Corps, Feeding America (formerly America's Second Harvest) and Millennium Promise. Check out the children's hand-knit bumblebee hat and mittens starting at $10.95 or a hummingbird feeder that attaches to your window for $12.95.
2. One of the world's largest fair trade organizations, Ten Thousand Villages "strives to improve the livelihood of tens of thousands of disadvantaged artisans in 38 countries." Available gifts include disk and bead earrings from India for $14 and a silk wallet from Cambodia for $38.
3. Original Good is a new product from World of Good, which provides loans at no interest to artisans throughout the world. Up to 70 percent of the artisans providing the handcrafted products are women. Offerings include recycled paper journals from Bali for $17.
4. Twenty-five percent of sales of Luv-a-Pet holiday ornaments and ten percent of sales of a collectible dog toy named Chance from PetSmart will be donated to help save the lives of homeless pets.
5. The Gap's RED products, such as women's T-shirts for $28 and up, benefit the fight against AIDS in Africa.
6. If You Give a Cat a Cupcake and If You Give a Moose a Muffin are just two of the children's books available at Kohl's, where 100 percent of the net profit is donated to children's health and education programs. The books also come with a stuffed animal, all for $5.
7. The limited-edition, celebrity-designed  "Whatever It Takes" mugs, priced at $19.99 each, benefit a charity of the designer's choice. Designers this year include George Clooney, Coldplay, Heidi Klum, Giorgio Armani, Penelope Cruz and Nicole Kidman.
8. All proceeds from M·A·C's Viva Glam lip palette, $23, go to HIV/AIDS charities here and abroad.
9. Retailers such as Target, Brooks Brothers and Williams-Sonoma are participating in the St. Jude Children's Research Hospital "Hope Gift Book." Gifts range from boxer shorts to candles to a brightly colored umbrella for $22.
10. To help protect young people from sex trafficking, The Body Shop offers products for which 100 percent of the profits are donated to ECPAT (End Child Prostitution, Child Pornography and Child Trafficking) International. The "Soft Heart Kind Hands Hand Cream" sells for $10.