10 more heavenly shifts you'll eventually have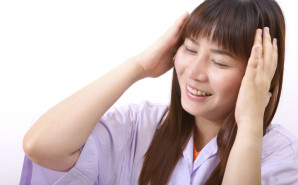 What makes up an amazing nursing shift?
Not long ago, we explored the five heavenly shifts you'll eventually have. These great scenarios are particularly important to remember when you're in the depths of one of those rough shifts that are inevitable from time to time!
But we wanted to expand on those five and give you a chance to chime in on what would make up your most heavenly shift. On Facebook, many of you responded by filling in the blank:
"A great shift to me is when _____________________."
Of course, we got many fantastic answers and wanted to share some on Scrubs. Here are 10 of our favorites; be sure to leave your own best responses in the comments below.
1. "No codes, no deaths, adequate staffing, no falls, and you get to eat in peace and use the bathroom, LOL!"
– Carla Britton Maxwell
2. "My clothes and skin remain bodily fluid-free! Haha."
– Amy Lynn
3. "When work is actually fun. Nursing is FUN when it's not so stressful and you work with great people!"
– Kelli Johnson
4. "My patients are all walkie-talkies."
– Sarah Baker
5. "When your client tells you that you were made to be a nurse, and the smile you have makes their mornings that much better!"
– Kayla Briscoe
6. "Nothing that causes extra paperwork (admissions, falls, deaths)."
– Sophie Clark
7. "We're fully staffed and they don't take one of our nurses and float them somewhere else."
– Julie Morrison Layton
8. "All the drunks and druggies stay home!"
– Davina Richmond
9. "No admissions, no discharges, I get to eat and pee, and no one fell or died."
– Sharon Burns
10. "When the patient and/or family takes my hand, looks me in the eye and says "Thank you so much," and my heart fills with warmth and I remember why I am doing this."
– Ginny Scovell Gottschalk