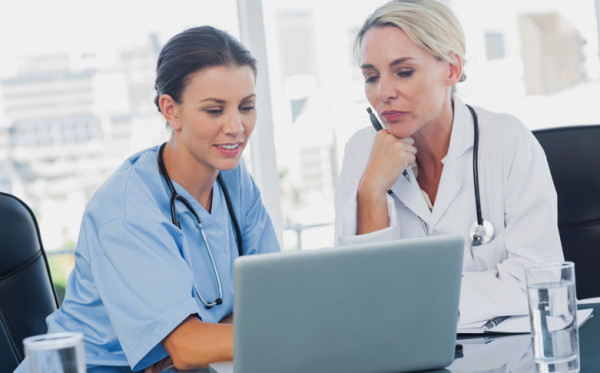 October 6 marked this year's annual Physician Assistants Appreciation Day. For nurses and doctors, physician assistants provide indispensable support. But this vital profession is sometimes misconceptualized or misunderstood. There are quite a few common myths and misconceptions about what PAs are, what they do, and how they're trained.
It's time to debunk some of these myths and reveal the truth.
1) PA training isn't rigorous.
Physician assistants don't always command the respect they deserve, and part of the reason is the widespread misconception that their training lacks scientific and methodological rigor. This simply isn't the case. In fact, PAs are required to already have prior medical training and experience prior to entering the educational program to earn their graduate degree. To be admitted into an educational program to become a PA, core science courses like anatomy and biological sciences are given extra weight, beyond your total GPA.
Physician assistants are trained using the medical model rather than the nursing model, and graduate with over 2,000 hours of graduate level clinical training.
2) PAs are held to lower standards than physicians.
Physician assistants actually take a rigorous certification exam, much like those that physicians take. Like doctors, they must recertify every ten years. Like physicians, they're licensed to practice medicine, prescribe medication, and assist in surgery.
3) The physician must be on site for a PA to see patients.
None of the fifty states of the US require a licensed physician to be present while a PA provides care. However, much of a PA's role in medical care revolves around close collaboration with a physician.
4) Patients won't be satisfied until they see a "real doctor."
Physician assistants are licensed to do many of the things that physicians do. In a poll conducted on behalf of the American Association of Physician's Assistants, an impressive 93% of patients who had recently seen a PA considered them to be a trusted healthcare provider.
Click here to continue reading