Simple Gifts
4. Keep a Close Watch on Breast Cancer
The Face:1 watch is a stylish and simple timepiece that takes you one step closer to catching breast cancer early. For every nine watches purchased, the makers donate enough funds to the National Breast Cancer Foundation to cover the cost of one mammogram. Let's count the minutes until breast cancer is defeated!

5. Write Your Heart Out
Do you like to write encouraging notes to yourself, your coworkers, or your patients? Go pink with this Pilot G2 gel pen. Ten percent of gross proceeds go to the National Breast Cancer Foundation for purchases of this pen through 2013. Make a note: the NBCF provides free mammograms, education, support and early detection services.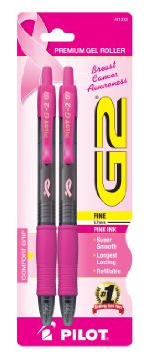 6. What's in Your Pink Wallet?
Sure, coffee is the go-to drink for most nurses, but there are a few tea lovers in the ranks as well. This adorable tea wallet holds up to eight bags of your favorite brew. It's winsome and quaint with its pink ribbon tie—and it actually ships from a town called Londonderry (you're permitted to speak with a British accent for the entire month of October if you buy it)! $1 of the $6.50 price goes to the American Cancer Society.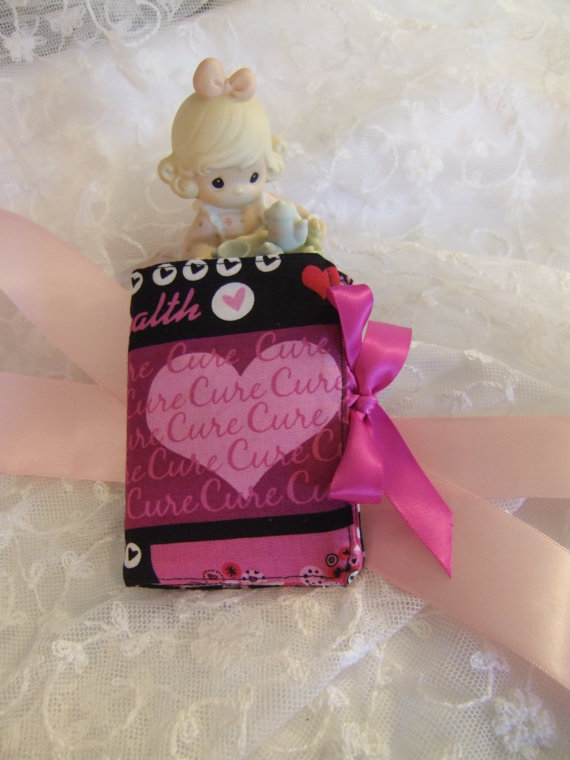 7. Put On a Brave Face
Chances are good that you usually don't have time before your shift to put on a full face of makeup. But you can probably grab half a minute to glide on some Love, Debbi lip gloss. The product is named for the stepmom of the founders of Too Faced Cosmetics, who's currently battling breast cancer. Twenty percent of the sales from this product go to the Skillen Fund for Cancer Research at Huntington Memorial. Plus, the gloss is sparkly and smells like strawberries!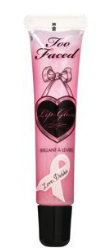 Next: Nurse Gear →