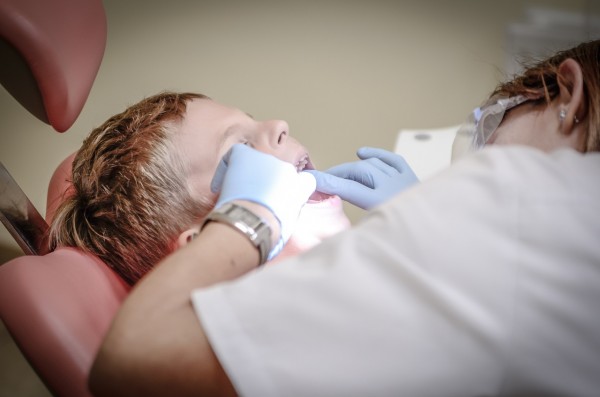 Every parent wants the best health care possible for their child and if you're looking for a pediatric dentist, you know it can be a daunting task. You want someone who is kind, caring, experienced, has a fun and inviting office, and will provide outstanding dental and preventive care to your child. However, it can be very difficult to wade through the vast amount of information available in print, on the web and on social media. Here are some tips to help you get started.
Ask a friend
Personal referrals are an excellent way to start. Friends and family who have already taken their child to an office know first-hand the quality of care their child has received.
Ask your pediatrician
Your child's pediatrician or medical specialist will know which pediatric dentists in your area have excellent reputations. Getting a medical referral is especially important if your child has special needs.
Once you've got some names, then research the doctor on the web
Check out the quality of their website. Take a virtual tour of the office. See where they trained. See how long they've been in practice. See what organizations they belong to. Ones to look for are:
American Dental Association (ADA)
California Dental Association (CDA)
San Diego County Dental Society (SDCDS)
American Academy of Pediatric Dentistry (AAPD)
California Society of Pediatric Dentistry (CSPD)
American Board of Pediatric Dentistry (ABPD)
Belonging to these organizations means your child's dentist will adhere to the high professional and ethical standards required for membership.
Keep an open mind when reading online reviews. If someone gets nothing but negative comments, watch out. But even a fantastic dentists can get a bad review once in a while.
Make sure the dentist who will be treating your child is a pediatric dentist
Pediatric dentists receive 2 years of additional training beyond dental school to learn the special skills required to treat children. Therefore, make sure your child's dentist graduated from a pediatric dental residency accredited by the ADA and is a member of the AAPD and the CSPD.
Be careful: many dental offices advertise as children's dental offices but are staffed by a general dentist with no specialty training. They often even have non-dentist doing much of the dental treatment! Your child deserves the best, so ask about the education and training of the people who will be treating your young one.
Board certification
This is especially important. To become board certified, a dentist must first graduate from an accredited residency. Next, they must pass a difficult and detailed written examination on the science of pediatric dentistry. Then, they must pass a day-long oral examination on the clinical aspects of pediatric dentistry. Board certification must be maintained annually by completing continuing education specific to pediatric dentistry, and a new written examination must be taken and passed every 10 years.
Only experienced and well trained pediatric dentistry are able to obtain board certification. Therefore make sure your child's dentist is a Diplomate of the American Board of Pediatric Dentistry. Any pediatric dentist who is board certified will have it displayed prominently on their website.
Be careful about picking the office that has the biggest ad online or in print media
There are many large corporate chains around these days, and they have big marketing budgets. But that doesn't mean they provide the best care. Look for an office that is owned and run by the dentist on the website.
Look for familiar faces
Ask if your child will see the same doctor each visit. You want a dentist and staff that is familiar with your child's medical and dental history and knows how to make your little one comfortable. New faces every visit can cause anxiety in some kids.
Hospital membership
If you child has special needs, either medical or developmental, you may want to find a pediatric dentist with privileges at your local children's hospital. This means the dentist has a passion for treating atypical kids and is experienced in interacting with medical colleagues. Also if your child needs a great deal of dental care, the pediatric dentist will be able to use the hospital operating room if necessary.
Sedation and in office anesthesia
Unfortunately, some children's teeth do not come in well-formed and decay quickly. If a great deal of work is needed, it can be traumatic for a young child to have the treatment done while fully awake. Make sure the office has a range of treatment options available including light to moderate oral sedation, deep sedation or in office anesthesia, and treatment in the operating room at the local children's hospital.
Emergency services
Dental emergencies for kids often don't happen during regular office hours. If your child falls on an evening or a weekend, receiving timely care can be extremely important. Make sure the office you choose for your child has a dentist on call 24 hours a day, 7 days a week.