Apple has compiled a list of its top 11 apps available in the App Store that are designed specifically for nurses. And knowing all of the submissions and apps that run through the store every day, if
Apple
says these are awesome, we are apt to believe it. Or at least, to check them out!
According to Mobi Health News, "most of these nurse apps have remained on Apple's list since it first published its iTunes section for healthcare providers." And it makes sense that the company has worked hard to ensure there are good, popular apps available to nurses, as healthcare professionals are known to be some of the first adopters of using smartphones at and for work.
In fact, a study last year by Wolters Kluwer Health's Lippincott Williams Wilkins (LLW) of 3,900 nurses revealed that in early 2012, 71 percent of nurses were already using smartphones professionally. They're also being used more and more in nursing school.
Here's the list: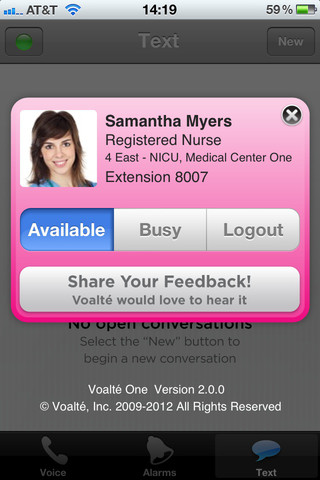 "Voalte One is designed to be a unified communications solution enabling phone calls across the hospital VoIP system, text messaging via the user directory, and user-friendly alarm management."
Nursing Central by Unbound Medicine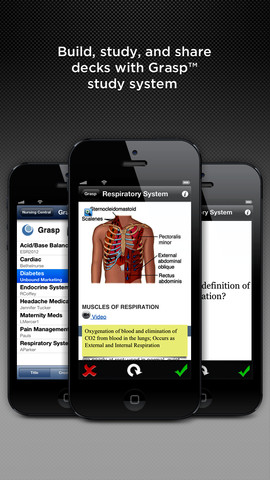 "Nursing Central helps nurses and students find detailed information on diseases, tests, drugs, and procedures. The moment a question arises you can consult the automatically updating database of 5,000 drugs, find a definition in the dictionary with more than 65,000 entries, interpret hundreds of laboratory and diagnostic tests, and consult the latest disease information. You can also subscribe to your favorite nursing journals and search the entire MEDLINE/PubMed database directly from your mobile device."
NurseTabs: Fundamentals by AusQuinn, LLC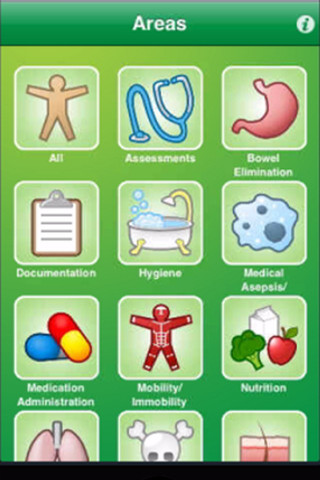 "This app allows novice nurses and nursing students to access over 120 skills and procedures separated by topic areas learned through fundamental nursing courses. Once the user selects the skill, they will be presented with equipment they will need to perform the procedure and a step-by-step approach to performing the procedure safely. In addition, users will have access to basic information related to common subject matter learned in fundamentals courses to utilize in the clinical setting."
PatientTouch by PatientSafe Solutions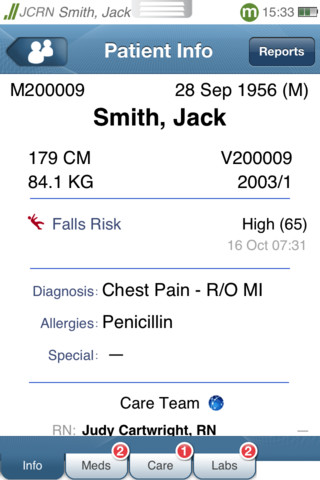 "PatientTouch is a Mobile Care Orchestration solution that enables you to orchestrate people, processes, and data in real time. By connecting frontline clinicians to their patients, care team, and existing EHR infrastructure, PatientTouch improves safety, quality, efficiency, and nursing satisfaction, while reducing costs. Ultimately, PatientTouch allows you to spend more time on direct patient care. PatientTouch delivers Positive Patient Identification (PPID) workflows, clinically contextual communications, and configurable care interventions."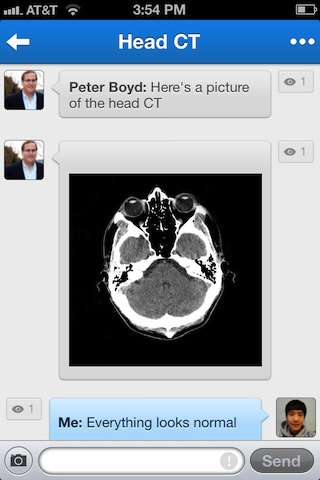 "Stop using that pager from the '80s! Medigram for iPhone is a secure group messaging application designed to improve communication and care coordination in the hospital environment."
NurseTabs: Medsurge by AusQuinn, LLC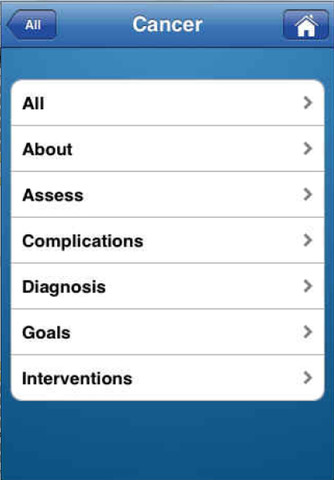 "This application allows novice nurses and nursing students to search for over 340 common diseases and disorders, separated by body system. Once the disease/disorder is selected, the user will be able to have useful information right at their fingertips, including a nursing process approach to managing client care. There are simple explanations of what each of the diseases/disorders are and common assessment findings associated with them. In addition, useful information is included that incorporates priority assessments needed for clients with the selected disease/disorder."
Lab Values Reference by Imago LLC
"This app is perfect for both academic and clinical settings, providing clear, concise coverage of 375 of the most commonly performed laboratory tests. Organized by body system and lab panels, and presented in a consistent format with normal findings, indications, test explanation, test results and clinical significance, as well as an overview of order of draw."
NCSBN Learning Extension Medication Flashcards by National Council of the State Boards of Nursing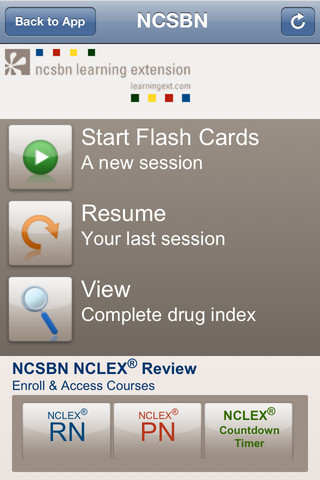 "Preparing for NCLEX? Discover a simpler way to master drug information as part of your NCLEX review. Study thousands of drugs grouped into manageable categories, all with common actions and effects. Quickly access interesting facts about medications that will stick with you as you prepare for NCLEX."
The Merck Manuals for Mobile + Web by Unbound Medicine, Inc.
"The Merck Manuals deliver trusted disease management information to any iOS device and the web. Choose The Merck Manual for Mobile and Web standalone app or bundle it with the Merck Manual of Patient Symptoms and Davis's Drug Guide to create a versatile point-of-need solution."
Shots by STFM by Group on Immunization Education of the Society of Teachers of Family Medicine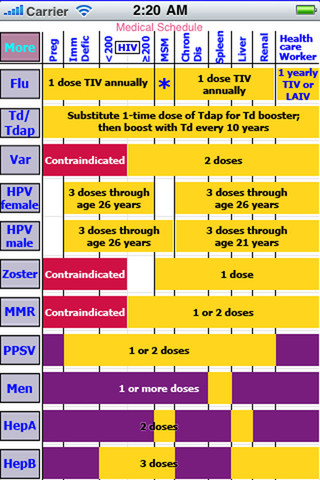 "SHOTS by STFM is an up-to-date digital immunization reference. Perfect for clinicians, teachers, and health care providers or for anyone who need quick answers to tough vaccination questions. SHOTS by STFM is the most comprehensive immunization app available. In addition to the complete set of CDC vaccine schedules and footnotes, it also includes graphics, images, and commentary. Important up-to-date information is available for each vaccine, including: basics, high risk indications, adverse reactions, contraindications, catch-up, administration, epidemiology, brand names, and additives."
Lexicomp by Wolters Kluwer Health
"Lexicomp, the most trusted and comprehensive resource for mobile drug and clinical information for pharmacists, physicians, nurses, and other healthcare professionals."
Do you use any of these apps? Have other options nurses should be checking out? Tell us about them in the comments below!
Source: Mobi Health News