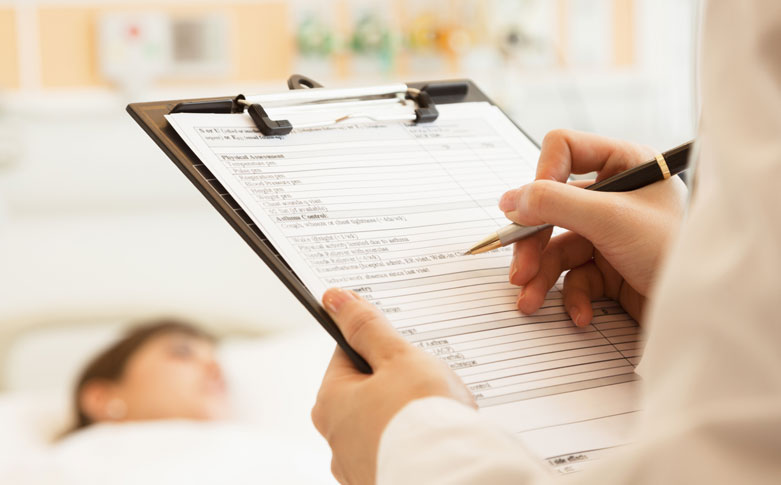 iStockphoto | ThinkStock
We've seen our share of hospital chart bloopers in the past, and fortunately (for those of us who need a laugh!) it doesn't look like there's any end in sight.
We took to our Funny Nurses Facebook page to find out what crazy chart shenanigans you've seen, and we got a slew of great stories.
Some are funny, some are confusing and some are just plain strange. Here are some of the best, though it was pretty tough to narrow the list down to just 11–we recommend perusing the entire list when you need a good prolonged laugh.
11 more great hospital chart bloopers!
1. Doctor dictated, "pt would benefit from lap band." Transcribed as "pt would benefit from lap dance."
–Jackie L.
2. "Pt had a large brown stool ambulating down the hallway."
–Karen F.
3. "Offered snakes at bedtime, pt consumed 100%."
–Isabella T.
4. Had to document when combative resident had outbursts; somebody wrote, "resident called me stuped." Well…
–Kayla W.
5. "Patient drowsy but easily aroused."
–Gwen T.
6. I wrote "pt would like to sleep with Dr. *****." Whoops! Should have been "speak with."
–Kat D.
7. "Report given to night sh*t nurse."
–Gabe M.
8. "Received pt at 0700 in bed with the student."
–Janine G.
9. "Patient was creaming all night."
–Greg B.
10. Saw a nurse document, "Patient had a BM the size of a soccer ball."
–Debra N.
11. Patient is a total ass. (assist)
–Wendy W.
What's the funniest hospital chart blooper you've ever seen?