iStock | ValuaVitaly
Shopping may not be at the very top of your list of "Favorite Things to Do on an Afternoon Away from Work," but "Giving (and Receiving) Presents" probably is.
If not, it may be time to reprioritize your to-do list because PRESENTS ARE AWESOME!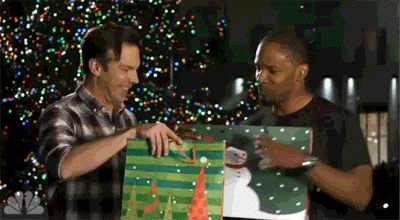 From the hilarious to the poignant, we love hearing what nurses are asking for this holiday season.
1. "Full body massage. New scrubs." —@billie.campbell22
2. "A pair of black baby doll shoes to wear when working and to pass chemistry so I can take the HESI." —@be_ye_perfect
3. "Cure for Alzheimer's in time for a healing for my daddy." —@crackthechest
4. "A full day to catch up with my P.O. orders." —@jenny_84_818
5. "Compression socks and coffee." —@patiences.rn
6. "Long-sleeve antimicrobial undershirts." —@leahw_29
7. "To pass nursing school, and a Littmann!" —@heathermarie385
8. "iRobot Roomba to vacuum my floor and carpets because I don't have time." —@meadow230
9. "Spa day!" —@littlemissmich213
10. "Tuition money! And a lifetime supply of foot massages." —@christinelinnet
11. "New scrubs!" —@ emilyhielema
Not seeing the thing at the top of your wish list on this list? Tell us what you're asking Santa for this year in a comment below.