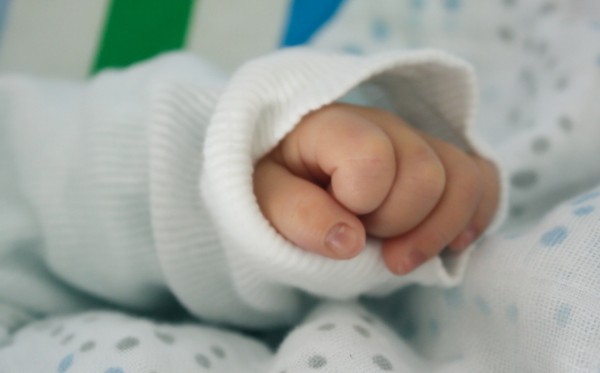 There are few nursing specialties that challenge your skills and compassion the way that working in a NICU (Neonatal Intensive Care Unit) will. Your patients are the tiniest on the planet, and your job to help ensure they grow. If you are considering this specialty for your career path as a nurse, understand that a day in your work life will not compare with any other nursing position.
What is NICU?
The maternity floor of most hospitals will have a special department dedicated to the care of infants who have special needs when born. Most often this is related to premature birth, but other types of health issues in infants will also be treated in the NICU. Since the majority of the patients inside the NICU are unable to thrive and survive on their own yet, advanced medical equipment is used to monitor their health, help them to breath and provide an environment that simulates the womb.
All hospitals have what we call a Level I nursery, where infants are brought after birth to transition from life inside mom's tummy. Here they receive specialized care while being observed by professional nurses for any signs of abnormalities or conditions. These are usually healthy infants who get to go home with mom only after one or two days in the hospital.
A Level II nursery is typical in a community hospital, and is set up to take critical care of preemies who need oxygen, special feeding methods and medication care until ready to go home. A Level III NICU is highly sophisticated, using high tech machinery to care for infants who would not survive without it.
How Your Day as a NICU Nurse Will Begin
As you start your shift in NICU, you will be greeted by the departing nursing staff. They will let you know of any new little patients, who got to go home, and the health status of the rest of the babies in your care. And since these are babies, you will be brought up to speed on feedings and diaper changes along with their vitals. With this information you can begin scheduling your own rounds around the incubators.
Parent Care in the NICU
Compassion as a NICU nurse not only is needed to care for the tiny patients, but also for the worried moms and dads. Part of your job is not only to keep them calm and ease their fears, but to involve them in caring for their baby's health. Not only will this help the infant to thrive, it empowers the parent and gives them the courage to take the baby home when the time is right. The more involved you are able to keep the parents in the NICU, the better the odds of a long and healthy life for the preemie.
Education Requirements for a Nurse in the NICU
In addition to having received your RN diploma, you will be required to earn a master degree in ordered to be considered for a position in a Level II or III NICU. You can better prepare yourself for this position by concentrating your master studies on neonatal nursing practices. This type of program will focus on pediatric pharmacology, neonatal health assessment and the foundations of neonatal care. Seek a program that provides you with clinical experience in a NICU to further enhance your knowledge of what is needed in order to be a valuable asset in this type of critical environment.
While each state has their own eligibility requirements for obtaining a license to work in the NICU as a nurse, you are required to first sit for the National Council Licensure Examination for Registered Nurses (NCLEX-RN) before you will be allowed to practice.
The Job Outlook for a NICU Nurse
Despite modern medical advancements that allow for premature infants to recover and go home more quickly than before, there is still a high demand for qualified NICU nurses. The United states Bureau of Labor Statistics projects it to grow at a rate higher than average from 2008 until 1018. The amount of specialized education required in this career choice puts it at the higher end of the nursing salary spectrum, with the average salary being reported at over $100,000 annually in 2011.
You will also be expected to actively participate in ongoing education in NICU medicine. This is an area that thrives on sophisticated medicine and new technology, and it will be a part of your job to stay current on these advancements.
After having cared for the tiny people in your NICU and their parents during your shift, it will be your turn to update the next round of nurses on any changes before going home. This will include how the infants have progressed, the results of any procedures performed that day, and records of their feedings and changings.
Your day as a NICU nurse will fly by, with the little babies needs keeping you busy most of the time. This is a challenging career choice for a nurse. The rewards are small when you first meet them, but under your committed care, they will grow into big ones.