3 great apps for nursing students
We're always on the hunt for great apps for nurses, and we thought it was about time we did a roundup for all of our nursing students! There are tons of great options out there for you (both free and paid), so we've plucked three apps to share with you today. These can help with exams now and, in the future, be a handy pocket guide to keep all those facts you learn in school straight!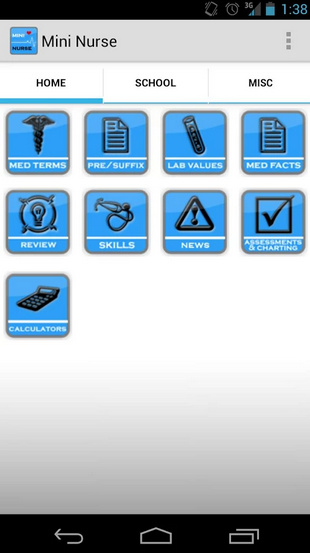 Android users–sick of only being able to find apps that work for iPhones? Well, we have good news for you: Mini Nurses is only available for Androids, and it's a great app for keeping everything nursing students need at their fingertips. What will you find? General information from medical terminology, medical abbreviations, medical suffixes and prefixes, different type of calculators, lung and heart sounds, subcutaneous injection sites, medical calculation practice, practice questions on various nursing subjects, and much more! (Free and "donate" versions)
Davis Mobile NCLEX-RN® Med-Surg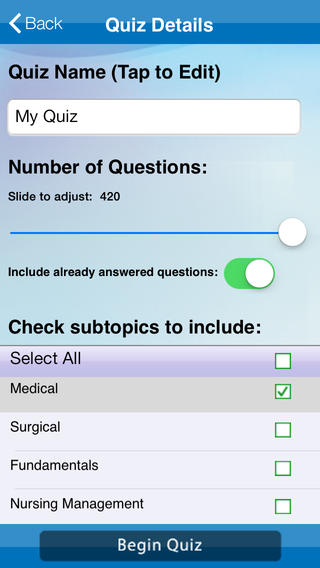 Test your knowledge of medical-surgical nursing with more than 1,000 questions that help you study anytime, anywhere. You can easily build your own quizzes, analyze your strengths and weaknesses, and create new quizzes designed to improve your performance. You'll be NCLEX-ready in no time flat! (iTunes, $15.99)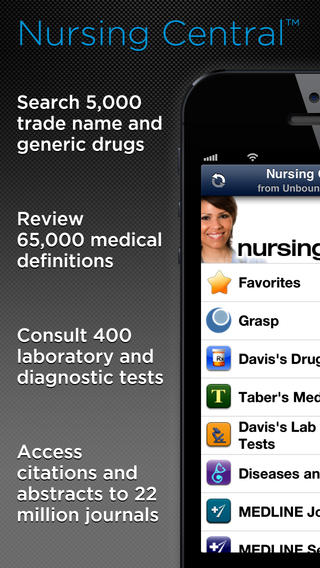 Nursing Central is chock-full of detailed information on diseases, tests, drugs and procedures. Confer with the app that's automatically updating and find a database of 5,000 drugs. You can find a definition in the dictionary that has more than 65,000 entries, interpret hundreds of laboratory and diagnostic tests, and consult the latest disease information. You can also subscribe to your favorite nursing journals and search the entire MEDLINE/PubMed database directly from your mobile device. (iTunes, free but requires a yearly paid subscription to Nursing Central)
Nursing students, what are your favorite apps to use? Tell us in the comments below!
SEE MORE IN:
Nursing Student Advice, Technology
Did you know that Scrubs has an app? Download the Code Happy app and start connecting with other nurses!