4 apps to help keep nurses organized off-duty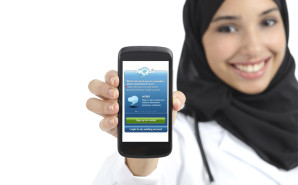 While it may be hard for those of us still living in the polar vortex to believe, spring is here…and with it comes the rush of spring cleaning and organization!
All of those new chores really can get your head spinning, especially when you've already got a full work week of 12-hour shifts. But worry not, nurses! Below, we've outlined four of our favorite apps to help keep your off-duty life organized and your mind clear of a million little mental Post-it notes.
Born from the famous financial website, the Mint.com app was named the Best Finance App by the 1st Annual App Awards and made Time magazine's list of the 50 Best iPhone Apps of 2011. The free app (also available for Android) is your official can't-live-without-it way to keep track of your finances…and it's so easy to use! The secure app breaks down your spending, lets you set budgets and tracks any financial goals you may want to set. Looking to save $5,000 for a tropical getaway (hey, we nurses can dream!) by the end of the summer? Tell Mint, and it will tell you exactly how to do it (and send you reminders when you get off track).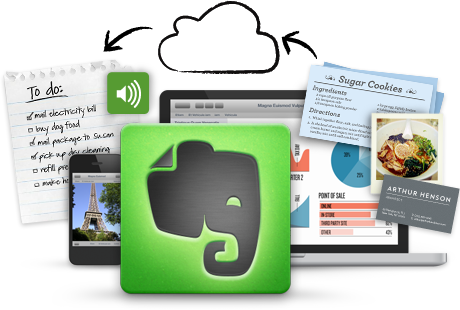 Do you use your phone's "notes" section to jot down grocery lists, song lyrics and funny one-liners you hear on the job? Then Evernote was made for you! Download the free app on your computer and phone, and all of your notes, web clips, files and images are made available on every device and computer you use. Save entire webpages to your Evernote account with its web clipper browser extensions and you'll get the whole page: text, images and links. You also can share your notes and collaborate on projects with friends, colleagues and classmates (great for nursing students!).
KEEP YOUR PASSWORDS IN ONE PLACE
Your passwords, as you well know, should be difficult to figure out and different for nearly every account you log into. Which can be a huge pain–who can remember all of them, especially when they need to be a random assortment of numbers and letters? You have enough numbers and letters floating around your brain already as a nurse! Play it safe and use LastPass (free, or $12/year for a premium version) to store all of your passwords in one secure place. This way, you've got ONE password to remember and access to the rest of them at your fingertips anytime. It also stores online form information, like your name and address, to save time on new sites.
TO KEEP TRACK OF THAT PRECIOUS THING…TIME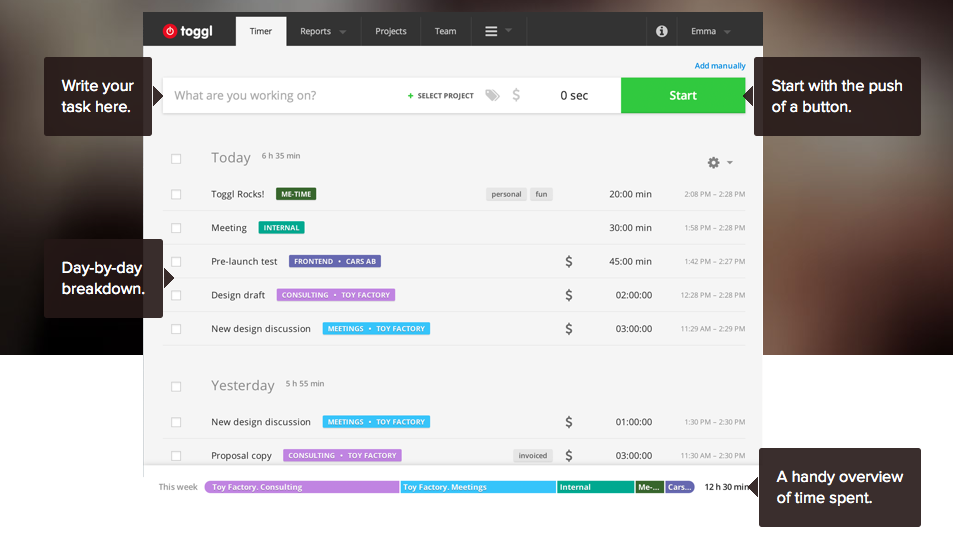 Raise your hand if you're guilty of this scenario: You come home from a seemingly endless shift, exhausted but with a mile-long to-do list. But instead of getting right to it, you decide to give yourself a much-deserved Facebook break. Problem is, before you know it it's 9 PM and you're too exhausted to do any chores. That's why Toggl, the (free!) popular "keep track of your time" app, is such a gem. You hit a button for every task you start and stop all day and at the end, you'll get an instant breakdown of which projects are consuming your precious time.
Nurses, which apps do you use to keep your life more organized?