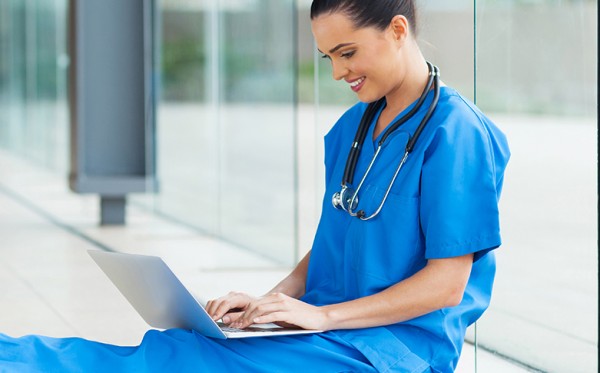 You've finished nursing school, and now it's time to start looking for your first job as a new nurse. Despite what you may have heard, finding a job as a new nurse isn't always a walk in the park. Don't stress about it too much, though, because the following advice should help you land your first nursing job with relative ease:
Manage your expectations
Most new nurses are eager to start their careers, and many already have certain specialties in mind. In school, you probably had friends who were determined to work in a specific facility or a specific type of unit immediately after getting their license. Unfortunately for them, this probably isn't going to happen. The vast majority of new nurses aren't able to land their dream job right off the bat, which is why you shouldn't expect to either.
Even if you've made excellent grades, have plenty of glowing reference letters, and are excellent at job interviews, you shouldn't hold out for your dream job. The nursing shortage isn't what it used to be, which means that employers are able to pick and choose applicants much more carefully. In most cases, they choose the applicants with the most experience. So, until you've got a few years of solid work experience under your belt, you might want to broaden your horizons concerning potential employers.
Don't just settle for any nursing job
While it's important that you manage your expectations when looking for your first job as a new nurse, you don't want to settle for a job that you know you won't be happy with. For instance, if the only job offer you get is from a facility that really didn't seem to be a good fit for you, don't be too quick to take the position. In fact, unless you're fairly certain that you'd be willing to commit at least two years of full-time work to a potential first employer, it's probably best to decline their offer.
As a new nurse, it's good to be excited about starting work, but you also need to think ahead to ensure the longevity of your career. If you accept a position at a facility that you really aren't happy with and quit soon after, future employers are going to notice. So, while it's good to be flexible when taking your first nursing job, don't put yourself in a position where you might be miserable and willing to jeopardize the future of your career.
Questions to ask potential employers
In order to get a better feel for potential employers, it's not a bad idea to ask a few questions about the facility, work responsibilities, and other relevant details. Not only will this help you determine whether or not you'd like to work for a potential employer, it shows interest and professionalism. If you're not sure about the types of questions to be asking, here are a few examples of good questions to ask during your interview:
How many nurses are currently employed here?
This is a great question to ask, especially when interviewing for your first nursing job. Hospitals and clinics tend to have adequate numbers of nurses on staff, but it's not uncommon for nursing homes to employ a single nurse to look after all of their residents. With more nurses on staff, you'll have more opportunities to learn from people with experience and will be less likely to suffer from burnout.
What type of schedule will I be expected to work?
As a new nurse hire, you might not have much flexibility concerning your work hours. It's not uncommon for new nurses to take on nights, weekends, and holidays. A willingness to take on the shifts that more seasoned nurses avoid will make it easier for you to land a job, but it's always a good idea to know what you're getting into before making a commitment.
May I speak with one of your current or former nurses?
The person interviewing you should be able to provide plenty of information concerning the position you're applying for. However, speaking with one of their former or current nurses will paint a much clearer picture of what it's like to work in that facility. If you're given the chance to speak with one of your potential employer's nurses, remember to remain professional with them as well since they may have a chance to weigh in on you as a potential hire.
A few words on working as a graduate nurse
While it's not as common these days for employers to hire fresh graduates who haven't taken their NCLEX, it does still happen. If you're considering this type of arrangement, you need to be very familiar with your state's regulations concerning working as a graduate nurse. Also, if you do manage to land a job as a graduate nurse, don't forget to stay on top of your NCLEX studies. Graduate nurses who fail the NCLEX are not allowed to continue working in a nursing capacity until they manage to pass the NCLEX.
Offer your job-hunting tips to readers
Have you already managed to land your first nursing job? If so, be sure to share some of the tips that worked for you with your fellow readers by leaving a comment below!