As an ER nurse, your days are fast-paced (understatement of the year!) and ever-changing, which is why having helpful phone apps at your disposal can be so useful. This way, you'll always have information on new treatments, medications and procedures handy when you need it.
There is a seemingly endless stream of new iPhone and Android apps being released that offer reference materials and diagnostic tools for nurses. We've rounded up five that ER nurses will want to download and check out!

Epocrates Essentials always comes up when discussing great apps for nurses, and is often seen by tech sites as the top choice of all of the medical apps out there. The app holds a comprehensive drug guide for a wide range of medications, a visual guide to pills, lab test references, a system to help with diagnosing symptoms and thorough databases of infectious diseases.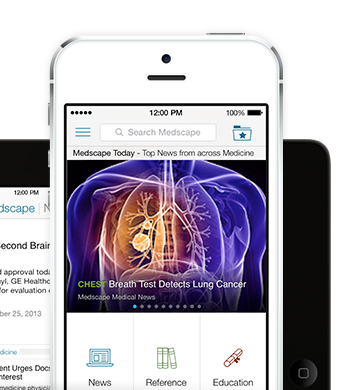 Medscape is a comprehensive, full-featured medical reference that contains tons of images and videos of conditions and diseases. It also details the latest breaking news concerning research and new discoveries in the medical field. Best part? It's free!
Pedi STAT provides accurate and age-appropriate information for children that you can find by searching weight or age. There is also an easy reference on everything from allergic reactions to normal vital signs.

A free medical calculator that offers access to a host of medical classifications, scores and formulas? Sign us up! This great app allows you to calculate everything from ideal body weight to infused dosages.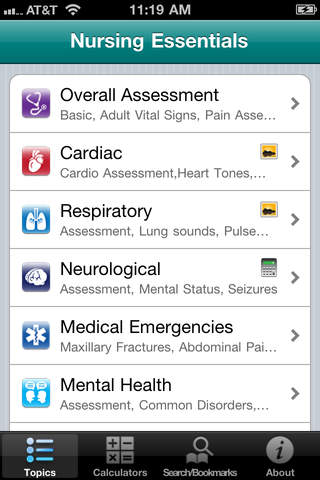 Don't you just love the name of this one? It provides thorough and comprehensive information for nurses in all areas of medicine. It features tools for quick and easy calculations and the ability to write and save personal notes for future reference. Pretty handy!
ER nurses, which apps are your "must-haves"? Tell us all about your favorites in the comments below!