Spring finally has sprung (hooray!), and with it comes a host of fun scrubs colors, prints and styles to celebrate the new season. If you're a male nurse in the market for a spring scrubs top, we've rounded up our five favorite styles. Let's go shopping!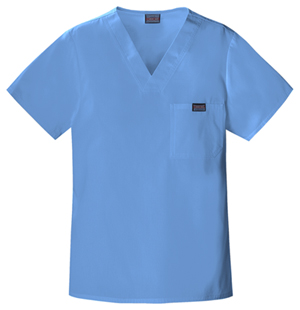 Men's V-Neck Top in Ciel: Looking for a spring scrubs top? You'll want to focus on picking softer, lighter or brighter colored scrubs, like this Cherokee ciel blue v-neck top. It features a chest pocket with bartacked pencil slot, set-in sleeves, a back yoke, side vents and double needle detailing.
Men's V-Neck Top in Caribbean Blue: This rich blue color (named "Caribbean" at that!) just screams "warm weather!" The V-neck top features the Dickies logo twill tape at the back neck. It also has a double chest pocket with self strapping and a D-ring, patch pockets, a stretchy Galaxy Blue knit interior pocket, a back yoke, a center back seam and side vents.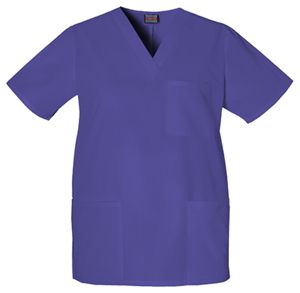 Unisex V-Neck Top in Grape: This grape purple top reminds us of Easter…perfect for spring! The Cherokee unisex V-neck top has one chest pocket and two patch pockets with side vents.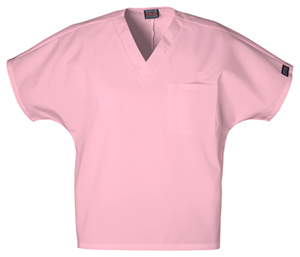 Unisex V-Neck Tunic in Pink Blush: Are you a fan of pink? If so, we suggest rocking this dolman sleeve, V-neck unisex Cherokee tunic with a chest pocket featuring a pencil slot.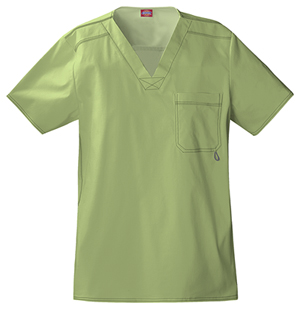 "Youtility" Men's V-Neck Top in Desert Sage: Dark green might be perfect for fall, but lighter greens, like this sage color, are great for warmer months. This Dickies top features a chest pocket with an elastic bungee loop, one pocket on the left sleeve with additional self loops for holding pens, set-in sleeves, a back yoke, contrast multi-needle top stitching and side panels with side pockets.
In the comments below, tell us all about your favorite scrubs tops that remind you of spring, where you got them and how your hospital's scrubs policies have affected your scrubs choices.
Sponsored by Cherokee Uniforms