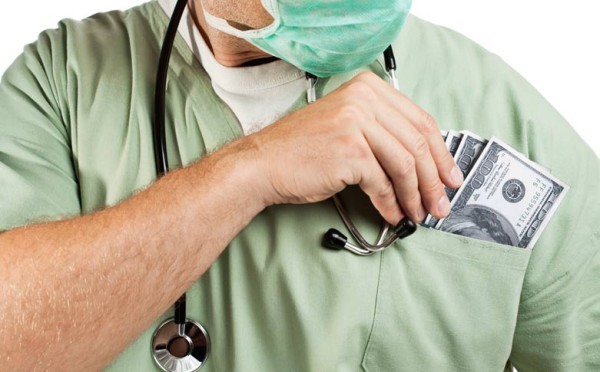 In the United States, the average salary for a registered nurse is $71,000. This works out to be around $34 an hour. While there are some states where nurses can make over $100,000 a year, there are also states where nurses only make around $40,000.
We live a very hectic lifestyle and eat, sleep, and breathe our jobs. We rarely get enough sleep and sometimes forget to take care of ourselves as well as we should. For a nurse on the lower end of the nursing average salary, finances can even be a challenge. What are you to do if you don't make enough money?
Fortunately, there are tons of side income opportunities for nurses to consider.
1. Medical Writer
There are tons of websites and blogs with a constant demand for health and medical content. A registered nurse is an ideal writer for the content these websites and blogs need. A registered nurse with medical experience can charge more for the content than a freelance writer with no real-life medical background. The average salary of a full-time medical writer is roughly $81,904. In theory, this means a nurse in some parts of the United States could make more money as a full-time medical writer.
2. Move to a Higher-Paying Location
For some nurses, the thought of taking on a second job is overwhelming. Given how much time and effort some individuals put into nursing, they may not have a lot of time left to commit to a second source of income. Moving to a higher-paying location is a happy alternative for a nurse who needs more money. The only hiccup in moving to a higher-paying location is the cost of living tends to be higher, as well. So, you will need to factor the cost of living when deciding where to move.
3. Float Pool
For some, venturing beyond the hospital or medical practice to find additional work does not make sense. Fortunately, nurses who work at a hospital can sign up for the float pool. When there are extra shifts in other departments available, the hospital offers individuals on the float pool the shifts first. As a bonus, the float pool offers opportunities to work in other departments and gain other medical skills and experience. You could spend the day in the ER, the post-op, or even the maternity ward. Furthermore, don't forget to ask the charge nurse if there are extra shifts within the department.
4. Home Health Nursing
Providing health care from the comfort of a patient's own home is rewarding. Home health care agencies are always in demand for nurses. They have full-time, part-time, and sometimes even per-diem shifts available. You should start by reaching out to the agency (or agencies) that work through your hospital or clinic. Home health care involves going to a person's house for patient education, IV care, and wound care. For some, home health care provides a nice "out and about" spin on being a registered nurse.
5. Correctional Nursing
Although it is not for the faint of heart, becoming a nurse at a correctional facility is another option. Typically, correctional facilities offer these shifts through a nurse registry. You have the option of working as much or as little as you want. Security clearance is necessary, but the pay tends to be generous. As a bonus, correctional facility nursing shifts are a few hours shorter than the typical hospital nursing shift.
For additional ideas on how to supplement a nurse's income, check out our article, "8 ways nurses can make extra cash."