5 more gorgeous hospital cafeterias
Greenberg 14 South Wing – New York-Presbyterian/Weill Cornell Hospital
New York, N.Y.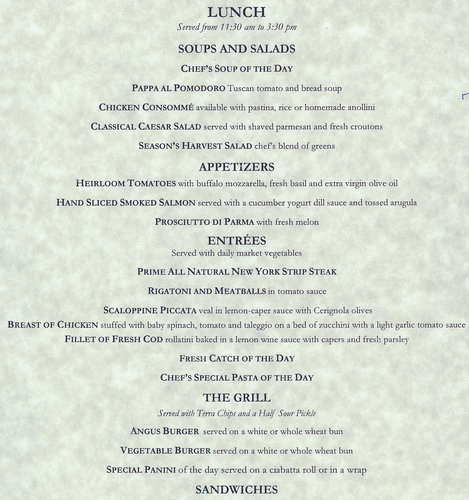 You'll notice this time you don't see a photo of a cafeteria but instead a menu. You'll also notice that menu contains Hand Sliced Smoked Salmon and Scaloppine Piccata. Not only that, a butler in a coat and tie will bring it all to you!
The Greenberg 14 South wing is part of a trend where rooms more resemble luxury hotels than the fluorescent hospitals most of us are used to. However, you can expect to pay for that luxury as charges can be thousands of dollars per night.
How's the cafeteria at your workplace? What do you think of these five? Sound off in the comments below!