Looking to start off 2015 with some fresh new scrubs? Black is a classic clothing color choice for a reason: It matches everything, looks great on and is super slimming.
The dark hue can be found in a host of scrubs styles, and pairs well with any color of pants. If you're in the market for a flattering black scrubs top, we've rounded up our five favorites styles. Let's go shopping!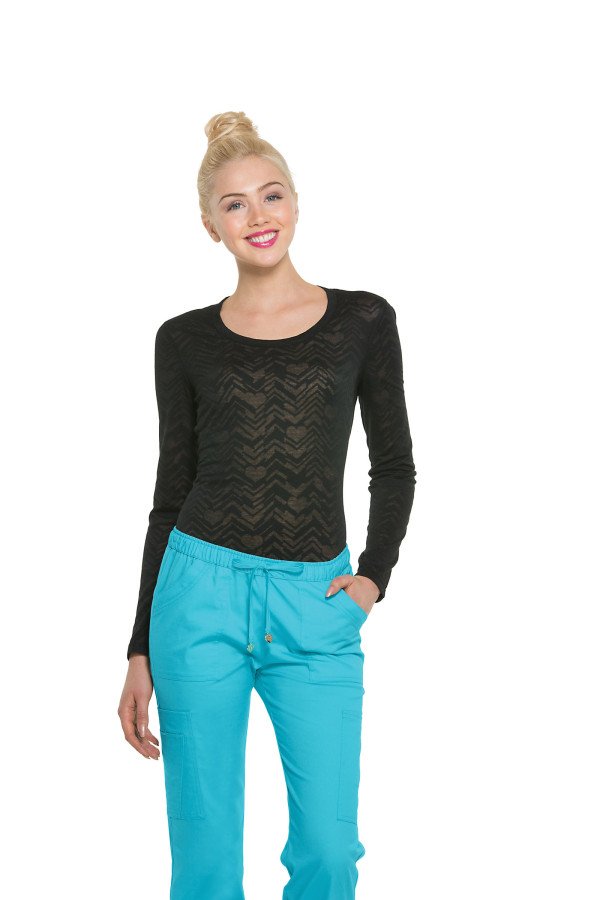 "After Your Heart" long-sleeve knit tee: Winter is chilly and hospitals aren't always a great place to keep warm. Ensure your shift-long comfort by sporting this comfy long-sleeve, burnout knit tee by HeartSoul. Stylish and warm? It's the perfect combination!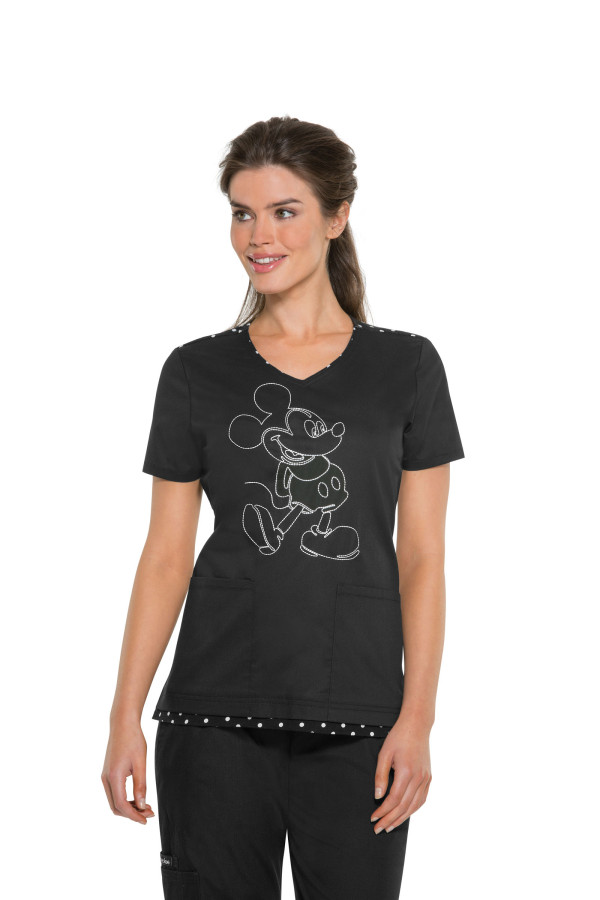 V-neck Tooniforms top: Marry your classic black look with a burst of fun in this Tooniforms V-neck top featuring an embroidered Mickey on the front panel. We're also loving the polka-dot knit on the back panel, and front neck piping. You'll have your patients (of any age) smiling all day long!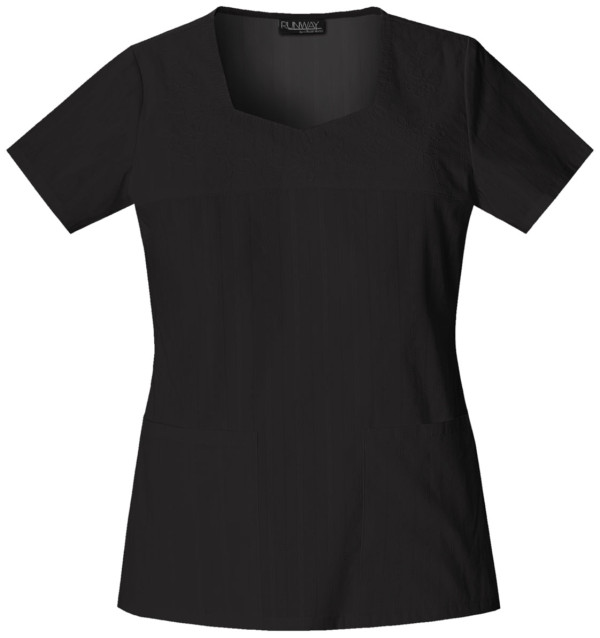 Square-neck embroidered top: We love how classy and simple this scrubs top is while still allowing a little room for flair. The unique Cherokee top features a surprising square neckline with decorative floral embroidery, and the whole top has subtle stripes. It's the perfect way to step up your solid scrubs top game!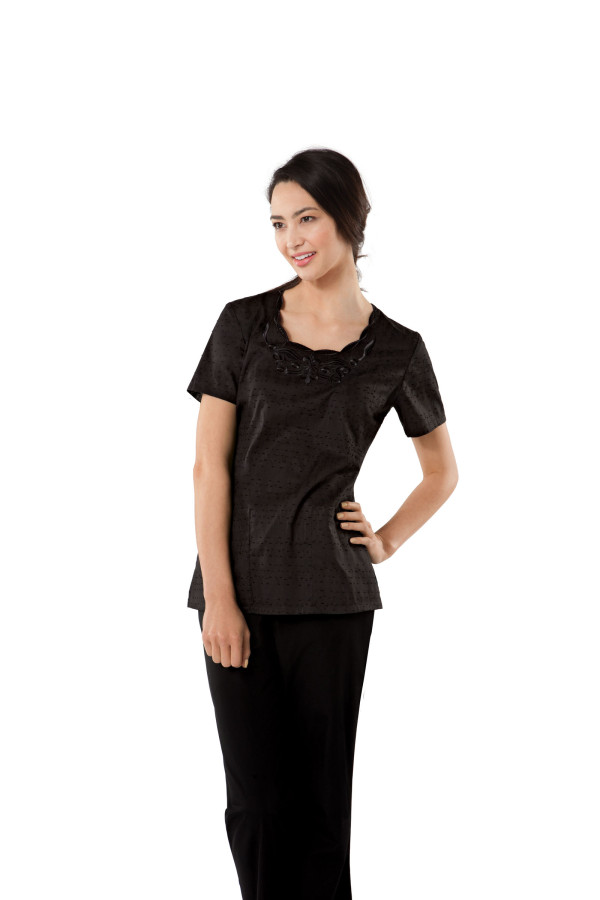 Round-neck embroidered top: Here's another option for nurses looking to keep their wardrobe in the dark-hue family while still playing around with different styles. This fashion-forward round-neck Cherokee top features an elegant Art Deco embroidery at the front neckline and a fitted waistline. It's a feminine, classy and unique pick!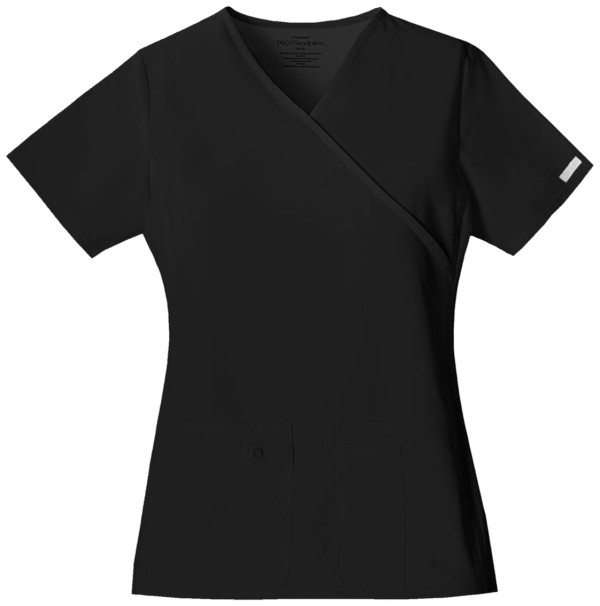 Mock wrap knit-panel top: This Flexibles mock wrap top is the ultimate in classic black scrubs tops. Featuring soft knit side panels and four roomy pockets, the flattering and comfortable Cherokee top is cut in all the right places and will move with you as you bend and reach on the job!
In the comments below, tell us all about your favorite black scrubs top, where you got it and how your hospital's scrubs policies have affected your choices.
Psst! Want more black scrubs tops? See five more of our favorites.
Sponsored by Cherokee Uniforms