5 scrubs we love for Halloween!
Halloween is right around the corner—do you have your scrubs top ready? We've rounded up some of our favorites for inspiration. Enjoy a safe and fun Halloween!

A Christmas movie? A Halloween movie? This Nightmare Before Christmas scrubs top celebrates both, which can only mean one thing: lots of extra time to wear it! (Cherokee)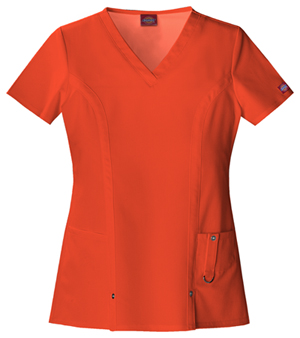 If you're feeling bright—and brave!—head straight for orange and don't look back! (Dickies)
Want to be festive on a budget? Wear your favorite black scrubs top and sport orange accessories! (Cherokee)
It's Halloween, it's Snoopy…what more could you ask for? This adorable fit-and-flare print top features a V-neck and two front pockets. It has binding along the neckline and sleeves, and two roomy patch pockets with side vents. (Cherokee)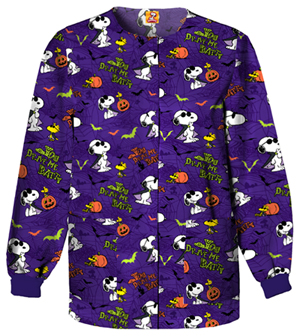 Love it, but prefer a long-sleeve warm-up? You're in luck! (Cherokee)
Nurses, which scrubs top is your favorite? And do you have any Halloween traditions at your hospital? Tell us in the comments below!
Sponsored by Cherokee Uniforms