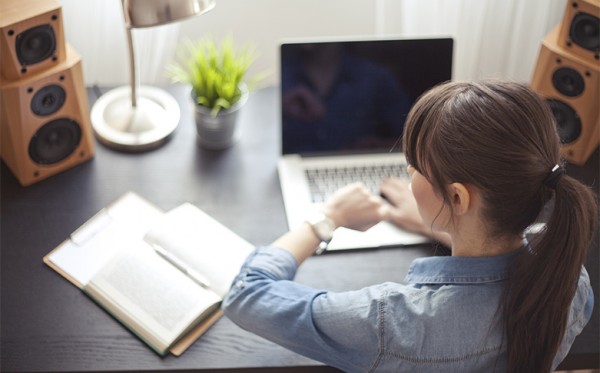 When I decided that nursing was going to be my career path, I admit that I chose what I viewed as the quickest route: two years of studying for my ADN to reach the minimum education requirement for the NCLEX. The thought of taking an extra two years to earn my BSN, did not cross my mind.
I quickly learned that adding that BSN to my RN title, would open the door to greater job opportunities and earning potential. As an RN I was part of a great floor team. My focus was my patients, taking histories, charting their care, and operating basic medical equipment. This was all good, but I wanted to do more. With a BSN, I could work in public health or pursue nurse leadership positions.
I decided it wasn't too late to get my BSN. With the flexibility of online RN to BSN programs, I could work and earn my degree as long as I managed my time effectively.
It was not always easy to balance work and school, but I did learn a few tips that helped me stay focused on what needed to be done to successfully earn my BSN.
Know what is expected of you with each class. Study the syllabus, not just for the week ahead but for the entire length of the course. This will help you plan your work schedule accordingly if you notice times in the future where the work load increases.
Store all of your due dates in your mobile calendar. Don't have a mobile calendar app? I suggest you get one. And don't just put the date an assignment is due, put a reminder on the last possible date you have to get started in order to complete it on time.
Give yourself due dates and stick to them. When you are facing a large project like a term paper, break it down into small parts and assign them due dates. First deadline would be on picking your topic. Next would be concluding all the research, then having the first draft done, etc…
Never be afraid to ask for help when you need it. This could mean having one of your peers cover a shift or having your significant other pick the kids up from school so you can finish the first draft of your term paper.
Bring study cards to work. Write notes on small index cards to keep inside of your uniform pocket. You can pull those out for quick refreshers as you ride the elevator, take a coffee break, or even as you ride the bus to work.
The most important rule I learned was not to procrastinate. You cannot put off until tomorrow what you need to do today (except maybe that pedicure). If you have the habit of putting your studying and school work off to the last minute, you are sabotaging your education. Give yourself designated times of the day (or night) to commit to your online BSN course, and stick to it, no matter how much your toenails need a freshen up.