'Tis the season for jolly holiday prints. Whether you like traditional seasonal characters like Santa or want to embrace the Disney spirit this year, there are plenty of scrubs that fit the bill. We hope you find just the right outfit to bring cheer to your workplace this winter.
All Warm and Fuzzy Inside
Eeyore usually has a gloomy gray raincloud following him around. But in winter, it turns into a magical snow cloud that releases a winter wonderland of gorgeous, fluffy flakes. That's enough to turn even the deepest frown upside down. Stay warm and fuzzy yourself by layering this round neck top over a blue turtleneck. We vote for a nice pair of eggplant pants to match this ensemble.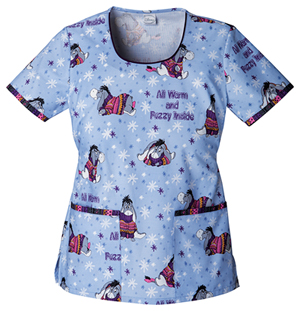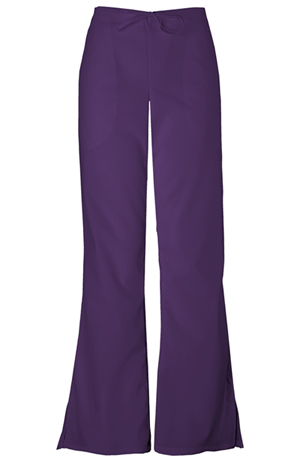 Next: Rudolph VIP →