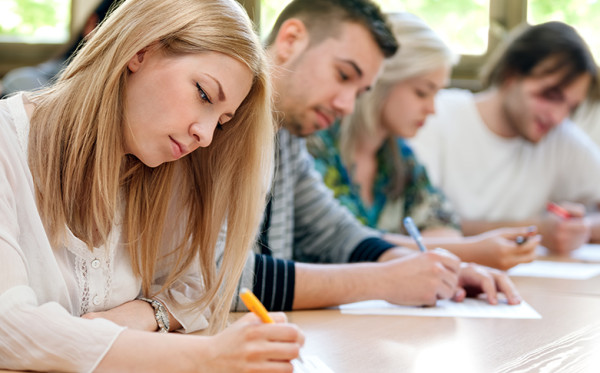 The peak of all that hard work applied during nursing school is the NCLEX – National Council Licensure Examination. Provided by the National Council of State Boards of Nursing, NCLEX is a way of measuring your knowledge, abilities, and skills, and assessing whether or not they are extensive enough to grant you a nurse's license.
Are You Eligible to Take the NCLEX?
Although a national test, nurse licensing is handled through the individual state. You have to check the requirements for where you plan on practicing first to make sure that you meet the minimum standards needed to take the test. The state board of nursing will have that information readily available for you, as should the nursing school you are completing your studies with.
The NCLEX Format
You've likely heard other nursing students and recent graduates talking about passing the exam in 75. This is not referencing your desired score, but the number of questions they hope to have to answer in order to pass. There is a total of 256 random questions on the exam, of which, you have to correctly answer 75. This is a computerized exam process, so once you meet that minimum, the testing will stop.
You are tested on the full spectrum of nursing, with a range of questions regarding:
Safety
Infection Control
Management of Patient Care
Parenteral and Pharmacological Therapies
Physiological Adaptation
Positive Health Promotion
Health Maintenance
Care and Comfort
Psychosocial Integrity
Reduction of Risk
Visit page 2 for the 6 tips and to find out what happens if you don't pass.
Ensuring NCLEX Success:
Have a Positive Attitude About the Outcome – Approach studying for your NCLEX exams with a positive attitude. This will help to keep you focused as you go over all of the material one last time. If you find yourself getting frustrated, walk away for a little while to refresh. You have the right to feel some stress, but make sure that it does not sabotage your results.
Eat and Sleep Right – Your physical state is just as important as your mental one when preparing for a life-changing test. In the weeks leading up to your exam date, maintain a healthy diet and sleep routine. This will actually work towards keeping your mind sharp and retaining information better, especially if you add bananas and some chocolate to your diet.
Live Nursing For the Moment – Let the videos you watch and articles you read be about nursing topics, even when you are taking a break from studying. You'll be amazed at how much you retain from your "recreational" activities. Use all resources available to you, not just your study notes and text books.
Make Your Studying, Mobile – Use flash cards, apps, audiobooks or any other portable device for studying on the go. This allows you extra minutes of learning while you are waiting for an appointment, sitting on the subway, or having lunch at work.
Get a Study Buddy – Some of us learn more when we work with a partner. Find someone who has a similar schedule to yours, and the same ambition to pass the NCLEX, to study with. Make it fun, and you'll look forward to your sessions preparing for the exam.
Forget the 75 – Yes, you have to answer a minimum of 75 questions to pass the NCLEX, but you are given 265 chances to do that. Take some of the pressure off by dismissing the need to pass the exam with as little effort as possible.
What Happens if You Don't Pass NCLEX?
You are permitted to take the NCLEX up to 8 times in any given year, but there must be a break of 45 to 90 days in between. The exact number will depend on your state specific board of nursing. Having to retake the exam should not have any adverse effect on the outcome of your nursing career.
NCLEX is the last step in the long process of becoming a licensed nurse. Keep your spirits high and thoughts on the rewards that will follow once you become an RN as you study for the exam. This will help in keeping your priorities in order, and focus on achieving your best possible grade.