6-word descriptions of nursing careers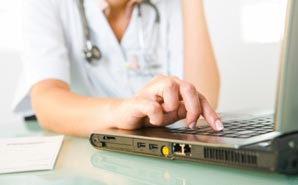 Legend has it that Ernest Hemingway was once challenged to write a story in six words. He responded with "For sale: baby shoes. Never worn."
Today, there are six-word stories about love affairs, lifetimes, tragedies: Name it and there's a short, to-the-point description of it.
The fine folks here at Scrubs challenged me to come up with a title for my nursing memoir. I figured we could all do one better, with six-word descriptions of our nursing careers. I'll get us started:
Never be first to a code.
Started out in music; no talent.
Year one: proud. Year 10: prouder.
Never gets easier to lose one.
Computer charting chaps my widening butt.
Joint Commission inspections are still scary.
Bed's broken? No problem; I'm MacGyver.
Open that drain away from you.
Aching feet cured by patient's compliment.
Ten years on, still learning stuff.
What are yours? Please be brief.