When your time off is limited and your matters to attend to are many, there's a very good chance that shopping is a low priority—unless it's food. And even then….
That said, there are a lot of new-to-the-shelf products waiting to be discovered that a nurse like you might really love, from moisturizers to rich coffees. Luckily, in addition to online shopping, subscription boxes are really taking off, so busy nurses can stay up to date with great finds without having to do any of the looking.
Of course, as part of that whole "taking off" thing, there are a lot of different subscription boxes floating around out there, and it can get pretty overwhelming when the monthly delivery world is your oyster. So we thought we'd do an initial sweep for you, gathering a list of some of the boxes you might find useful—or simply pleasant—as recurring surprises.
1. Birchbox
Nurses still have their own personal beauty needs, just far less time than most others to actually deal with them.
We tossed Birchbox into the subscription mix because it takes all the effort out of shopping for essentials, introducing you to a fresh crop of beauty supplies each month by sending a collection of samples. Just FYI, you can expect to receive anything from skincare products to makeup, all of which have been chosen to match your profile.
Just make sure you picked up on that word "samples," because if you really fall in love with a new product, you're going to have to stock up via Birchbox's online store (or launch your own search for some good old cost comparison).
P.S. They offer a box built for men as well. Think: hair products, razors, etc.
2. PopSugar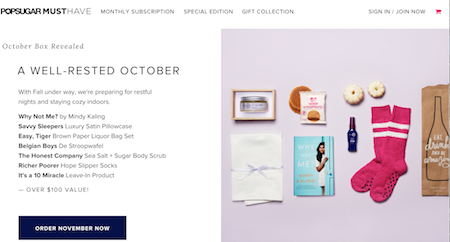 It's kind of like Birchbox, but not quite so focused on beauty. The idea here is to treat yourself with a monthly package of indulgences you would never sacrifice sleep on the weekend to go hunting for otherwise.
Here's a look at a few items from October's box (the theme was "Well-Rested"), just so you know what you'll be in for:
Why Not Me?—a book by Mindy Kaling
A satin pillowcase
Sea salt + sugar body scrub
Stroopwafel (two thin layers of waffle filled with caramel, great with a cup of joe)
Slipper socks
Leave-in hair product
True, this box isn't exactly ripe with necessities, but it may be just the thing you'd like to find on your doorstep at the end of a brutal shift.
3. MistoBox
Admittedly, MistoBox pretty much had us at "Never run out of coffee again." But anyway, here's the gist of things.
Each box comes with a curated selection of coffee beans pulled from 30 different artisanal roasters in places like Santa Clara, Nashville and Portland. Your curator will take your personal preferences into account, so you're not likely to receive a bag you really don't dig, and you can, in fact, order more than one box per month.
Overall, the box seems to have received a lot of positive reviews. Personally, we love the idea of the MistoBox as a gift for a co-worker. Or, you know—yourself. Just don't wait until your own coffee reserve is really running low to order a batch. All that shipping takes time….
(We checked—it's three days.)
4. Club W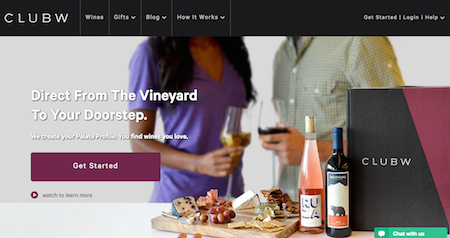 Speaking of things it's good to have a lot of, we recently stumbled upon Club W, a monthly assortment of wines. Yes—same idea as before, just swap out the coffee for a custom selection of wine. (Get it? "W" for wine.)
Pros: The bottles aren't outrageously priced (they start at $13) and you can pick a box that includes as few as three bottles or as many as 12.
Cons: Once you're out, you're out, no matter how chaotic your shift. Then, it's off to the market….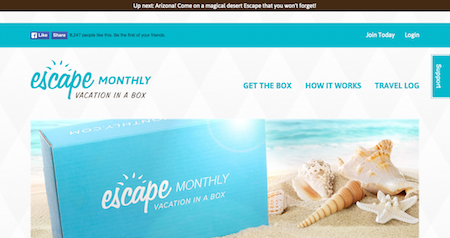 If there's one thing nurses are perpetually short on, it's vacation time. Enter: a small taste of worldly travels in a nice, neat package—the Escape Box.
After diving deeper, we learned that the Escape Box is a monthly, destination-themed collection of artisanal goods meant to pamper. The basic idea? If you can't go on vacation, have one mailed to your door. Of course, the experience is more wistful than anything, and you could very well end up with a lot of items you don't have any use for, from a destination you haven't exactly been dreaming of.
Warning: The box will include a travel guide containing local travel tips for each destination, so the fear of missing out could get real.
6. Graze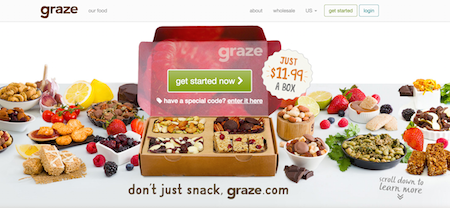 Trying to snack a bit more mindfully while you're on the job, but getting tired of "the usual," whatever that might be? Each Graze box contains four healthy and personalized light bites meant to expand your snacking horizons without having to pick your way through all those new, "slightly more health-conscious but totally out of the way" markets.
Apparently, Graze even boasts an expert Tasting Team that selects all those perfectly proportioned snacks. The downside? Those bad boys are bound to go fast, especially when you're working 12-hour shifts, so plan on using each box as jumping-off point for discovering a new go-to that you can re-create at home.
Psst—we've heard Fit Snack is very similar, just in case this box doesn't exactly float your boat.
7. Bulu Box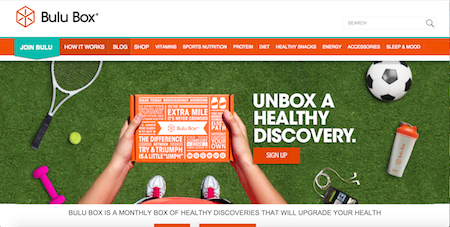 If it's less mindful snacking and more of an overall healthier lifestyle you're after, you might be interested in giving Bulu Box a go.
Here's how it works: Each month, you'll receive a package containing four to five curated product samples, all of which are related to health, wellness and nutrition. At $10 a box with free shipping, the price isn't too bad, either.
We think Bulu Box might come in handy if you're still working out a reliable fitness and nutrition regimen, and you want to keep tabs on products that may be a better fit than those you're experimenting with now. Just keep in mind that depending upon which type of box you select, it's likely to contain supplements, formulas and/or workout aids, so if the goal is to go all-natural, this box may not be for you.
That said, there are lots of other similar subscription boxes you can browse, such as:
Have a favorite subscription box of your own? Share it with you fellow nurses in the comments section below!