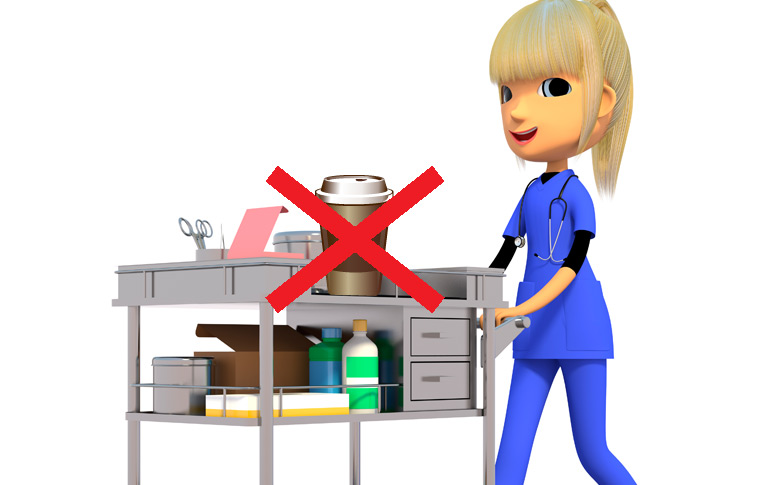 iStockphoto | ThinkStock + Scrubs
Does your unit suddenly seem much cleaner than usual? Are all the med carts–gasp!–fully stocked for the first time in weeks? Right, the Joint Commission must be on its way!
Which of these signs submitted by our Funny Nurses Facebook fans rings the most true to you?
7 signs the Joint Commission is on your unit
1. I hate when State comes in and people you didn't even know existed start coming out of the woodwork, passing trays and acting like this is normal for them! The patients are looking like, "Who the heck are you?"
—Roxanne
2. The supply rooms and med cart are overly stocked…when just a few days before you could not find a medication cup!
—Kareen
3. "I don't know the answer to that, but let me show you where to find the answer…"
—Ava
4. I literally stay in my patient's rooms the entire time JCAHO is in house. Hidden…safe…doing actual patient care…because they don't go there. TRUTH.
— Melissa
5. The unit is so clean and organized for those days…and no one can ever find anything!
—Linda
6. Put the date on the alcohol when you open it. You never know what could grow in there if it's expired. Bahahahaha!
—Karla
7. NO coffee on the med carts! HAHA!
—Judy
Nurses…what would you add to the list?!