With December well underway, are you finally feeling the chill? Is hot (or lukewarm) coffee just not enough to keep you warm anymore? It's time to start layering your scrubs wardrobe to insulate and look great. Here are some hot combos you can use to stay warm this winter.
The Holly and the Ivy
How do you mix red and green without looking too much like an extra in Elf? By toning down these hues so they aren't quite so "North Pole." Instead, start with a deep wine red mock wrap top with contrasting black trim. Add a hunter green jacket worn open on top. Black or wine red scrubs pants finish the look.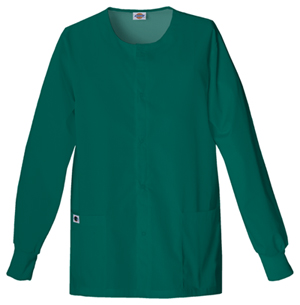 Next: From Day to Evening →