In our quest to find nice things for nurses, we've come across quite a few accessories just for certified nursing assistants. CNAs don't tend to get as much attention as RNs or LPNs. But the support work they provide to keep patients clean, fed, monitored and cared for is crucial. Because CNAs take care of all the basics and the little things that keep patients comfy, we think they deserve to enjoy gifts of appreciation. Here are a few you can put on the list to buy your favorite nursing assistant.
Real CNA Jewelry
Most of the handcrafted jewelry you find online for nurses is pretty, but not exquisite. It's usually strung together from materials you can buy at any craft shop. This gorgeous cloisonné pin is different. It features gold plating and finely detailed enamelwork with the colors kiln-fired onto the base metal to ensure it never flakes off. This would be an ideal graduation present since it can be worn with pride every day without getting in the way of work. It's like pinning a medal to a CNA's chest showing that she won the battle of nursing school.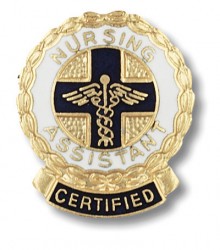 Hello, CNA!
At the other end of the spectrum is "jewelry" that's just for fun. Sure, CNAs often don't get the respect they deserve. But at some point, you have to just stop giving a hoot what other people think. That's when you tell the whole world you love Hello Kitty and you don't care who knows it. This item is available from Sizzle City in L.A. and is (according to the product description) "blinged out to the MAX!" We're not so sure. There's probably room for just a touch more bling if they really tried….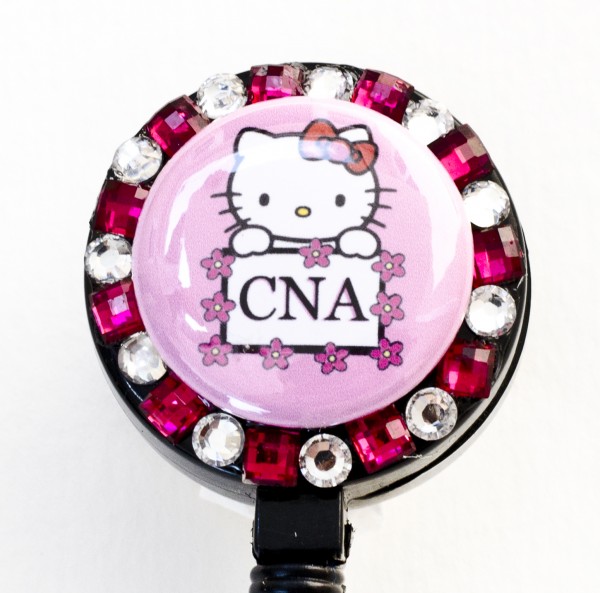 Most Awesome CNA Accessory Ever
We're not exaggerating. This one is perfectly pretty and positively practical. It's a snack or dip container (which can also be used for salads) that you can take with you to work. Even better, it has a non-toxic freezer gel in the top to keep your snacks crisp and cool. That means you don't have to put your food in the fridge where it could be eaten by a hungry coworker. The manufacturer also features this slogan and heart-shaped Band-Aid on a paperweight. But we know which item you'd rather have!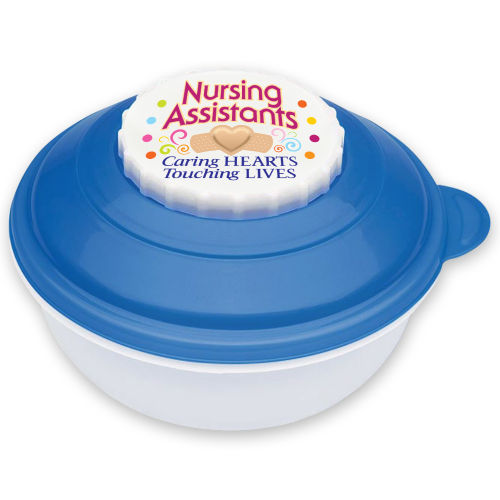 Hook Up Your Hitch with CNA Gear
At work, you haul stuff around all day. On your days off, you might haul stuff around behind your truck or 4×4. When the trailer is unhitched, you can slap on this CNA hitch cover. It's big, bold and bright red, sending the message to drivers behind you that they'd better not tailgate. If they can read the "a**" in Assistant, they're too close to your rear bumper.