Look Chic Wherever You Go
Do you get tired of being referred to as the "CNA chick"? Now, you can be CNA chic instead. This fun, jumbo-size canvas bag is lightweight and has a square bottom, making it less likely to tip over when you fill it with books, snacks, extra clothes or whatever else you like to tote on the go. It has extra-long handles for shoulder wear when your hands are full (in other words, all the time!). The material is 100 percent cotton, which means it is machine washable. However, you might end up with a smaller bag if you wash it on the hot cycle.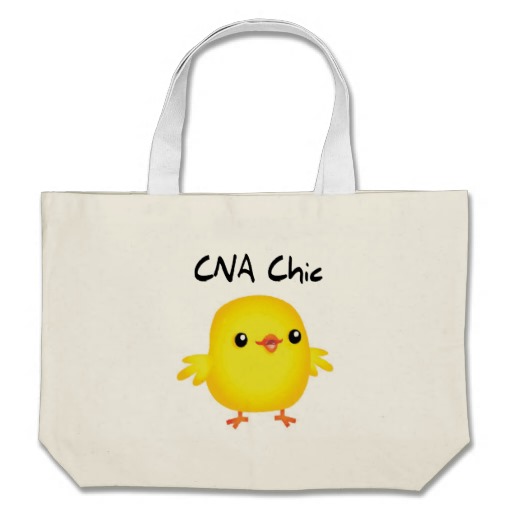 The Key to Your CNA Heart
This aluminum keychain is one you'll reach for every day to remind you that life isn't always pretty, but your accessories can be. The heart design with scrolls will make you feel a little bit like royalty. The product description warns that this product is not intended for use by children 12 and under. So, unfortunately, you won't be able to ask your fifth grader to drive you to work if you put your car key on this chain.
For All Those Latte Shifts
This is a lapel button that every CNA on your shift would appreciate. You don't just need to add coffee before you can start work—if everyone wants you to be Little Miss Sunshine, they'd better darn well pour on the sugar, too! Otherwise, they might be roasted and ground when they get on your bad side.
The Heart of the Nursing Industry
This long-sleeve tee from Hanes has more than a cute logo: It's designed to fit with real comfort. The sleeves are contoured to follow the bend of your arm. The shoulders are even rolled to match the contours of your body (even if you stand up straight, you know your shoulders curve forward a little). The heart design has plenty of colors you can match with scrubs pants. We do think the "Love, Kindness, Compassion" idea could use a little work. Couldn't they have one that's "Caring, Nurturing, Assisting"? Fortunately, this is Zazzle, so you can always customize your shirt.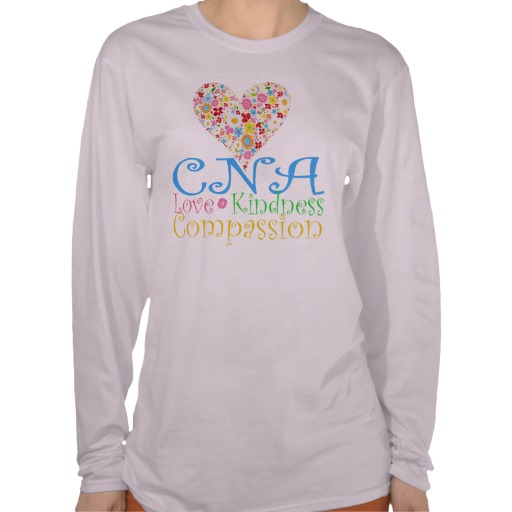 What cool CNA accessories do you have? Share in the comments section.