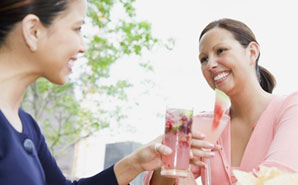 Image: Somos Photography | Veer
At the end of a hellish shift, it can be fun to go out and have a few drinks with your favorite nursing friends. But drinking with your colleagues isn't like drinking with your friends on the weekend. The same rules just don't apply.
No matter how laid-back your hospital may be, your actions always reflect on your professional nursing persona. So what kind of behavior is appropriate? Check out our happy hour etiquette guide for smooth sailing!