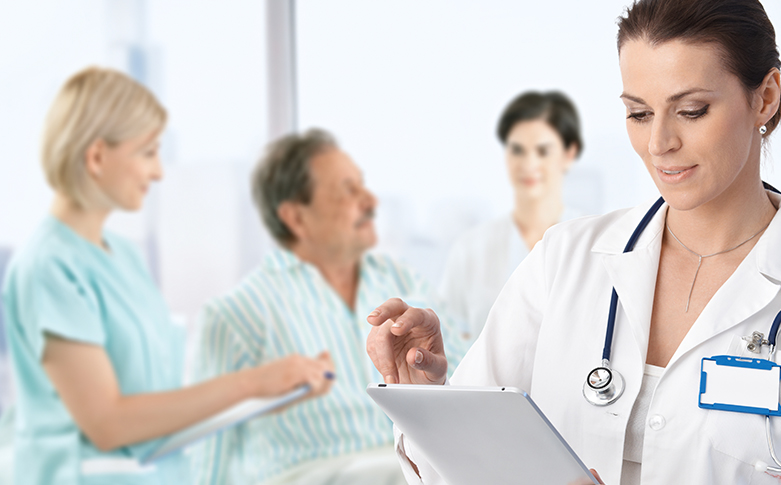 Shutterstock | StockLite
Times, they are a-changin'. Rather than discuss "how much" and "how quickly," we'll leave you with two words: metal bedpans.
Then there are the nursing realities, both good and bad, that simply remain the same. Of course, we wanted to hear from you just what those unchanging realities are. So—we asked.
Here are a few of the thought-provoking responses posted by your fellow nurses on our Funny Nurses Facebook page. Needless to say, we're feeling pretty inspired:
1. "I pray that nurses never stop advocating for their patients and families! Good nurses do this above all else! I've only been a nurse for 12 years, but I've stood up to many doctors and administrators to do the right thing for my patient." —Karli C.
2. "That you keep some of the most precious secrets of strangers when they are at their most vulnerable moments. Those once-in-a-lifetime moments of the start and end of life." —Jamie C.
3. "I have held a baby (or two, lol) as they took their first breath and held the hand of a 104-year-old as she took her last breath. Nursing is still about caring for the person no matter where they are in those stages of life. It's about compassion, teaching, learning, sacrificing, varicose veins, CEUs, tears, laughing and most importantly—listening! Those things will never change in nursing. And that is why at the end of the day, I know that I have touched a life in some way—great or small. That is being a nurse, then and now!" —Lisa K.
4. "I have the most precious friends that I made when I starting working as a nurse 35 years ago. Your nursing friends are your other family." —Karen S.
5. "There will always be a nurse who does more than required and cares more than they're supposed to. And that nurse will change more patients' lives and emotions than anyone else in the building. He/she will do things, not for praise, but because they're the right and compassionate thing to do and because it helps the patients both physically AND emotionally. It won't be a 'job' for that nurse." —Jimmy N.
6. "Great nurses are and always have been competent, caring, compassionate, committed (you see where I'm going here, nurses?). Nurses have courage when patients have none and [they are] your greatest advocate. Technology and legislation might go round in circles, but nurses, at [the] root, will always just nurse!" —Shelley C.
7. "In my opinion (and I've been a nurse for 13 years, which isn't as long as some of my fellow nurses), one thing that hasn't changed is that all the classroom time and nursing textbooks in the world can't really prepare you for providing quality patient care until you actually get out there in the field and get 'your hands dirty.' I will say that I was fortunate enough to work alongside my greatest mentor ever! She made me the nurse I am today!" —Chrystal H.
8. "One thing that won't change is the need for nurses." —Judy G.
What else would you add to the list? Share it with us in the comments section below!