8 ways nurses can make extra cash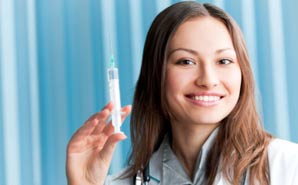 3. Immunization Clinics
Just prior to flu season, you may be able to latch onto a temporary job administering flu shots at a seniors' home, school, etc. Check with nurse staffing agencies and with your local health agency, and do an online search as well. Sites like indeed.comoften advertise such positions.
Next: Call Center Nursing →