From moisturizers to massage, we found just what your hard-working tootsies need in the Spring 2011 issue of Scrubs.
Combat Calluses

Feet like sandpaper? Regular moisturizers don't do much to mend calluses and cracks. Burt's Bees Thoroughly Therapeutic Honey & Bilberry Foot Creme works its exfoliating magic by naturally sloughing off dead skin cells with bilberry extract, then softening your skin with honey and jojoba.
Pedi at the Ready

More ways to conquer calluses: the Foot Works All-in-1 Pedicure Tool, a nifty combination of metal exfoliator, pumice stone and file with a nail brush (good for fingernails, too). We love that it's compact—why have four tools when you can have one?
While You Were Sleeping

Remember those plain-Jane white cotton gloves your mom wore to bed after slathering on lotion to keep her sheets neat and her cuticles from drying out? Same idea here, only for your feet. Moisture Jamzz socks are specially designed to keep moisture in while you sleep, so you'll get better results from your foot-softening cream. Plus, how handy is this reflexology print?
Twinkling Toes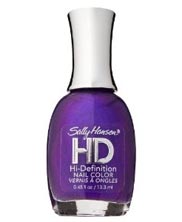 Sure, bright fingernail polish is verboten at work. But you can more than make up for it by going all out on your toes. Sally Hansen has come out with a line of 16 HD Hi-Definition Nail Colors that defy convention. Only you have to know that cyber purple or high-resolution green nails lurk beneath your sensible nursing shoes.
Roll With It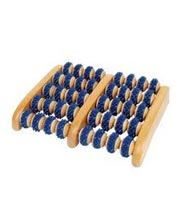 If you've found someone willing to massage your tired dogs after every shift, more power to you. If, like the rest of us, actual foot massages are a once-in-a-while treat, you might enjoy this DIY foot roller. Just run your feet back and forth over the carved wood to soothe the aches and work out the kinks.


These products are featured in the Spring 2011 issue of Scrubs magazine, available at a scrubs retail store near you!