The first date checklist for nurses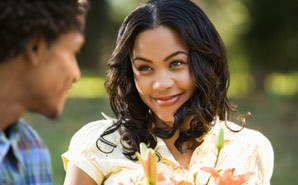 Nurses: When you go on a first date, it's a good idea to have some standards and guidelines that will help you know, quickly and efficiently, if your date is worth a second look.
You've already invested a great deal in yourself—all the time, energy and funds it took to get your nursing education. You know you're worthy of a great mate, so pay attention to the ones you date!
If all goes well, this first date may lead to another, then another and you're off on the Road to a Relationship. But don't speed down this road in a souped-up convertible with the top down, no matter how much fun it seems! Keep your eyes open and your judgment intact.
Reliable: Did your date meet you when they said they would?
Accessible: Did your date give you a cell phone number and email address in case you need to reach them about an unexpected change in plans?
Approachable: Did your date welcome you to contact them at any time?
Conscientious: Is the planned activity both convenient and enjoyable?
Accommodating: Did your date suggest and book a suitable place to meet?
Thorough: Were you impressed with the arrangements that were made?
Polite: Did your date show good manners?
Connectable: Was it easy to talk, or did making conversation feel like "pulling teeth?"
Attentive: Did your date listen to what you told them or hinted about your personal preferences?
Generous: Did your date reserve a table at a restaurant suitable for intimate dialog, and did your date tip appropriately?
Comfort: Did you leave with the feeling that you would really enjoy spending time together in the future?
Chemistry: Are you physically attracted to your date?
Integrity: Did your date seem honest?
Safety: Did you feel secure throughout the evening?
If your date falls far short in any or several of these categories (one or two small deficiencies may be excusable), starting a relationship with them may not be a good idea. Don't despair if your date was a dud—you're now free to look for better prospects.