Can you just relax for a minute?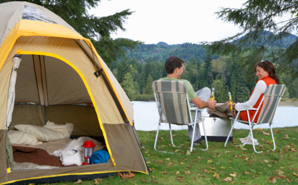 I firmly believe that one of the major perks of this nursing gig is the ability to take vacations. I mean, think about it. You really only have to work three days a week and you can take a four day mini-vacay every week! Granted, most people don't have the money to do that but still, isn't that a great perk?
I write this as I sit by the Colorado River on my favorite vacation of the year–our annual camping trip. I am only about ten feet from the water with a nice cool breeze and nothing to do but read books and write my blog! Part of the reason that I can go on this trip every year is because of my flexible work schedule. I know of lots of other nurses as well who are constantly traveling … working hard and playing harder. So tell me, what's your favorite vacation?