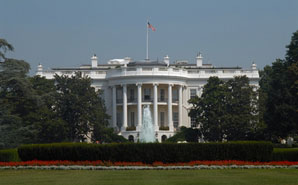 Nurses nationwide are hoping for the best when it comes to healthcare reform: the best for their patients and the best for the future of their own profession.
Fortunately, those who are drafting healthcare reform legislation are being careful to include as many voices as possible as they make their decisions—especially the voices of those who are interacting with patients every day.
That's why the White House invited primary care providers from various disciplines to converge and share their opinions on the future of primary care.
We talked to one lucky nurse who had the unique opportunity to visit the White House as a representative of her profession. Mona Counts, Elouise Ross Eberly Professor at the University of Pennsylvania School of Nursing, shares her experience and the changes she'd like to see for NPs in primary care.
Scrubs: Tell us about your trip to the White House. Had you been invited before?
Mona: No, I had not been invited prior. I had been on the Hill and met with Congress, but never the White House! My colleagues [AANP President Dee Swanson and AANP Director of Health Policy Jan Towers] and I were the NP representatives. It was really exciting to be meeting with the "movers and shakers," if you will. It turned out to be a great experience.
Scrubs: How many people were there?
Mona: There were 15 of us total representing various disciplines related to primary care.
Scrubs: Did you feel that Obama's healthcare team was really listening?
Mona: I do think that the folks who head up Obama's healthcare team do listen and are really trying to address issues. That was the consensus that we got from everybody who was present. You know, I always used to joke that we don't have a healthcare system—we have an "illness care system." Until we really pay attention to the primary care arena, we're only sticking a finger in the dike—and we need to repair the dike. And they did hear us on that. I'm hopeful about what the Obama administration might do.
Scrubs: Do you feel that NPs are being used fully as a resource?
Mona: NPs are not being used fully as a resource. I think that as the largest group of healthcare providers, NPs have a lot of solutions. I don't know if you saw it, but we had a statement that went out to Congress that the answer to primary care is 130,000 NPs. [laughs]
Scrubs: What are some of the barriers that are currently keeping NPs from performing as primary care providers?
Mona: Recognition of NPs as primary care providers is a mandate that should be implemented. The language in the healthcare bill delineates one profession from another, what healthcare providers can and can't offer. This creates a false barrier. Making sure that NPs are included is very important.
Another thing is that when patient care is performed by an NP, it's sometimes billed "incident to" the physician. So sometimes you don't "see" care being provided by NPs. NPs should: 1) be recognized by insurance companies, 2) own the numbers and 3) be included in all legal rules and regulations.
After what just happened in Massachusetts, we're sort of back to square one and how do we negotiate. I do think, though, that in the future, NPs will be primary care providers. That's what they're trained to do, so let's use them the way they're trained. I'm a big NP fan, of course [laughs]. I think they're not utilized in every state or by insurance companies in their ability to benefit patients.
Scrubs: How do you think the new bill might impact the community where you work?
Mona: We treat a lot of working poor who are really hard workers and do try their best to pay their bills. I do get some patients who will pay their bills with zucchini. I used to be one of HHS Secretary Tommy Thompson's health fellows. They all looked at me like I had five eyes when I told them about patients paying with zucchini. So on the second or third meeting, I brought in the zucchini so the policy people could see!
Anyway, where I work, we are a federally qualified health center, so we do offer sliding scale fees to those we see. Because we are a smaller community, we always have the option to look at the fees depending on the needs of the individuals and families. We see everybody, regardless of their ability. We're such an integral part of the community that it's different from many places. The option to buy affordable insurance is probably a good one. How it will actually affect these folks? I can't really predict that.
Scrubs: Would you like to be invited back to the White House?
Mona: I would love to go back. I would love to help them understand what people in the trenches really experience. The other thing is to really focus our healthcare on prevention. Spending so much of our research funds on the patient's last two months of life doesn't seem valid. That's where the majority of dollars are spent.