Answer this question about nursing and WIN a $100 Amazon gift card!!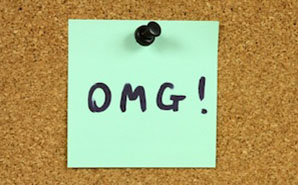 Unleash your best puns, jokes, myths, ironic observations, stories and other odd bits of wry wisdom about nursing! The Scrubs editors will pick the best one and award a $100 Amazon gift card to the lucky nurse! All you have to do is finish this sentence:
The most outrageous thing about being a modern nurse is…
Leave your answer in the comments and you're entered to win! The lucky winner will be announced on December 1st, 2012!
"Forensic Pathologist fishes a body out of a river and knows right away it's a nurse. Why? The stomach was empty, the bladder full, and the a** completely chewed off!" — Theresa Brown, RN