Apps for nurses: Lab values pro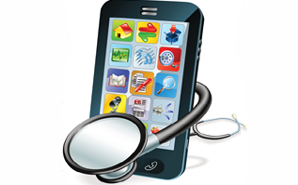 Over on our Facebook page, we've got a conversation brewing about the best nursing related mobile apps. One of the nominees for best app is Lab Values Pro by Hipposoft. Lab Values gives you fast references and answers to hundreds of lab values. They're organized into 16 classic categories and 12 common panel categories with links to Google, Clinilab Navigator, Lab Tests Online, Medline Plus and WebMD for more information.
The app also has thousands of commonly used abbreviations and more than 400 prefixes/suffixes. From the iTunes pitch: "Vast resources and examples are right at your fingertips, ready for whenever or wherever you might need them, as reminders or as an educational tool. All of the data contained in 3 in 1 Lab Reference if fully editable, so go ahead and customize it to suit your needs or add notes to an entry."
What nurses love about it:
"This is a GREAT reference app! I have used several and this is by far the best I have found hands down. 4-stars for only one reason, I wish you could search for a specific lab value without going through the categories. If you don't know what category a value falls under, you have to manually look for it. I would purchase this app again. .99 well spent!" –U, iTunes reviews
"Excellent for rapid reference in the field!" – CRitMed, iTunes reviews
Features:
Simple and easy to use interface
Three apps in one
Hundreds of Lab Reference Values in 16 different categories
"Common Panels" section to look up lab values organized by commonly ordered lab panels
Labs values are presented in SI or US units
Thousands of medical abbreviations
Over 400 prefixes/suffixes with origin language, etymology, and examples
Only medical reference app with fully editable data!
Links to important resources including Google, Wikipedia, Medline Plus, Clinlab Navigator, Lab Tests Online and WebMD
Recently viewed section, favorites section, and powerful search for fast retrieval of data
The perfect reference tool for healthcare professionals and students
Lab Value categories include:
Cardiac Labs (12)
Renal Labs (6)
Urinalysis (14)
Electrolytes (19)
Acid/Base Balance (8)
Iron Studies (9)
Pancreatic Disease (5)
Liver Disease (13)
Tumor Markers (9)
Hematology (38)
CSF Analysis (11)
Lipid Panel (8)
Drug Levels (27)
Toxicology (7)
Endocrine Labs (38)
Immunology Labs (23)
Common Lab Panels include:
Acute Viral Hepatitis Panel
Arterial Blood Gas
Basic Metabolic Panel
Coagulation Panel
Complete Blood Count
Complete Metabolic Panel
CSF Analysis
Iron Studies
Lipid Panel
Liver Function Tests
Thyroid Function Panel
Urinalysis
Information given for Lab Values includes:
Reference Values (SI and US)
Critical Values
Lab Description
Differential diagnosis for elevated values
Differential diagnosis for low values
Container information
Personal comments
Additional information section with links to Google, Clinilab Navigator, Lab Tests Online, Web MD, Medline Plus, and Wikipedia
Related Labs section
What do you think? Would you use an app like this? Are you already a fan? We'd love to hear what applications you're currently using and loving. Please drop us a line in the comments and let us know a few of your favorites!