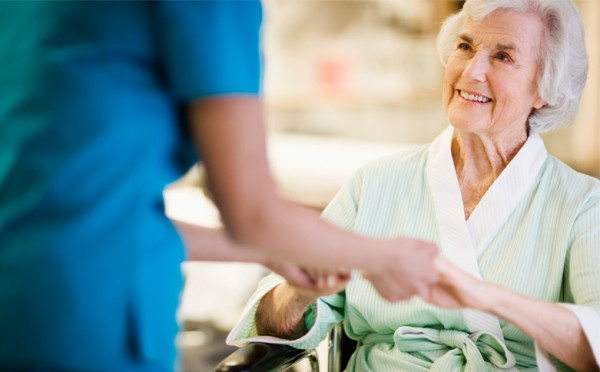 The senior population in the United States is growing at an exponential rate, driving a large demand for nurses who are qualified to take care of them. Geriatric nursing is now a good specialty for a nurse to consider if they want to ensure that their job prospects will be vast in the future.
One possibility for a geriatric nurse is to work inside of a nursing home or facility. This type of environment can be a far cry from what you expect with your nursing career, but it can be extremely rewarding for a nurse.
What is a Geriatric Nurse?
The primary function for a geriatric nurse is to provide aide to elderly patients. This includes preventative health care as well as caring for those who have developed an illness. Older adults have special needs and challenges, which are better looked after by a nurse who specializes in handling them.
How to Become a Geriatric Nurse
The majority of geriatric nurses will first become an RN after having passed the required exam. You can then continue your education to earn a gerontological nursing degree, which also requires that you pass the gerontological nursing certification exam given by the American Nurses Credentialing Center. This could involve up to four more years of study, but the benefit of having that certification will be invaluable once you begin searching for a job in a nursing home.
What is a Nursing Home?
By definition, a nursing home is a specialized living center designed to meet the medical and personal needs of anyone who requires around the clock care. There are different types of nursing homes however, with some that are only eligible for elderly patients. Even then, you will find that some homes cater to seniors who are practically independent, while others are a more hospital like setting.
In either case, you could be responsible for providing medical care, therapy, administering medications and taking care of basic needs such as bathing and eating. Your exact job description will be dependent on the type of nursing home you choose to work in, and the level of care required by the residents.
What Types of Illness Afflict the Elderly?
There is no escaping the changes that occur in a body as it ages, many of which lead to illness in elderly patients. As a geriatric nurse you will likely help patients who are coping with:
Heart disease
Cancers
Alzheimer's
Osteoporosis
Arthritis
Hypertension
Diabetes
Hearing and vision loss
Depression
Parkinson's disease
Elderly patients and their families often need help in coping with the onset of age related illnesses, help which a qualified nurse can provide. Not only will you be a part of developing treatment plans for patients inside of a nursing home, you could play a vital role in teaching them the benefits of preventive care.
Not All Nurses Are Cut Out to Work in a Nursing Home
While elderly care is a gratifying career choice, it is not for every nurse. This type of setting can be disheartening at times, especially in long term facilities where you develop relationships with your elderly patients. Since not every patient is going to take to aging gracefully, you must have an upbeat attitude that is infectious to your patients.
A great deal of patience is needed for a geriatric nurse, in addition to empathy and compassion. Keep in mind that you will be mostly dealing with patients who just a few years earlier were completely independent. Relinquishing that independence is not always easy, and a geriatric nurse needs to have special understanding of the frustration their patients may be feeling.
You should also be emotionally and mentally prepared for the loss of patients. If you have difficulty in bouncing back from a bad outcome with a patient, than a nursing home is likely not the best work environment for your personality.
Providing Care For the Family of Your Patients
One last thing to consider before pursuing a career in a nursing home is your patient family skills. Just like with pediatrics, elderly patient care requires a lot of interaction with family members. Worried children and scared spouses of your patients will be looking to you for guidance and answers regarding their loved one's health. This important element of geriatric nursing requires that you have excellent communication skills and an advanced understanding of patient confidentiality and rights.
Nursing home care can differ greatly from what you may be expecting in your career. Yet, if you have the patience and compassion for this type of work, you'll find that you are going to be rewarded for generations, once you have achieved your certification.