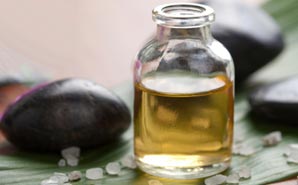 Ever need a quick fix but don't have the time to run out?
With hectic lifestyles and busy schedules, not everyone has the time to or hit up the spa or salon. 
Here are some great tips that utilize the everyday items from your kitchen or bathroom without the hefty price tag of the spa!
Dry Peeling Skin
Too much sun this summer?  Pool drying out your skin?  Just a few ingredients and a few minutes of your time will help solve these small problems.
What You Need:
1 cup of sugar
½ cup of olive oil
1 tsp of vanilla or orange extract for scent
Mix all of these into a bowl to create a lovely exfoliating treatment for the skin.  Work into those especially rough areas such as the heels and balls of your feet!
Unruly Cuticles
Do your cuticles look dry and horrendous? Dab a little bit of olive or vegetable oil on each cuticle.  Work into the cuticle and let set for a few minutes.  Rinse off and gently push the cuticle back for well–manicured look.
Dull Hair
Rub a dime size amount of baby oil into the palms of your hands and gently work throughout the hair.  Be sure to stay away from the scalp since this area is naturally oily in nature.  In addition, too much oil can cause hair to look wet or oily, use sparingly.
Hair Build-up
Are products taking their toll on your tresses?  Build-up has your hair feeling down?   All you need is a cleansing treatment to take away the excess.  Combine  1 ½ Tbsp of baking soda with 16 oz of water.  Mix well and comb mixture through hair.  Let set for a few minutes and rinse with cool water.  This will leave hair feeling silky and looking shiny!
A get-together with the girls and a bottle of wine makes for a fun day of beauty.  Not everyone needs to pay an arm and a leg to look fabulous!  Just a little imagination and a few key items from around the house can make any average girl look like a glamour goddess!!