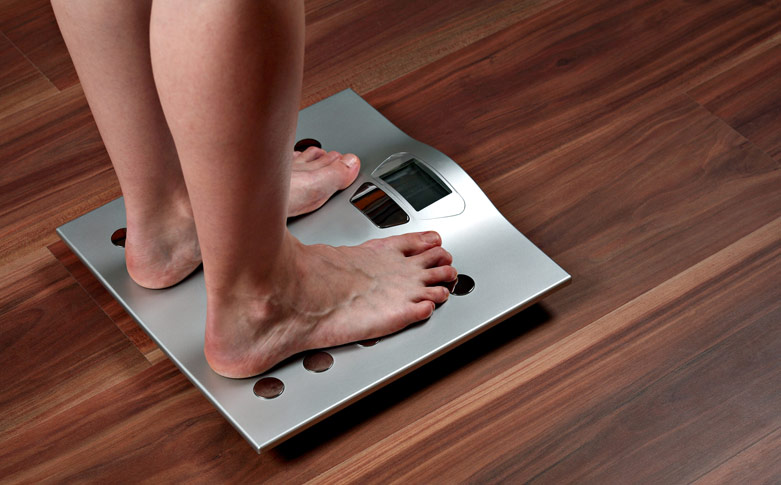 Bine Å edivy | iStock | Thinkstock
Just try these weird (and…ahem…satirical) tricks to lose weight during your shift!
Tip One: Know how many calories you burn.
One of those newfangled fitness calculators that you wear around your arm can help you determine exactly how many calories you burn chasing around after doctors, trying to get them to sign orders. For a more accurate reading, relocate the tracker from around your arm to around your neck as soon as you feel your blood pressure rise. Remember: high blood pressure keeps your kidneys well-perfused and eliminating toxins!
Tip Two: Eat fewer calories than you expend.
If you work in a busy unit, this one is easy. You're already skipping lunch, or eating it standing up (food eaten standing up has one-third of the calories of food eaten sitting down). To accelerate your weight loss, try substituting a full bladder for a full belly! Not only will you gain bladder capacity, you'll forget you're hungry in the process.
Tip Three: Maximize your strength-building on the job.
Muscle burns more calories per pound than fat, and contributes to a lean, sexy physique. Squats at the desk while you're reviewing charts are only the beginning. You can make getting that fallen patient off the floor into a strength-building clean and jerk!
Tip Four: Cardio contributes to a healthy heart.
Don't forget the cardio! Experts recommend we get at least a half hour of moderate cardiovascular exercise several times a week. To facilitate this in your own practice, try leaving all your medication administration until the last possible moment. You can run from room to room dispensing pills–that's gotta be at least 10 minutes' worth of workout. Don't forget to physically search out doctors and patient care aides rather than paging them: pagers and cell phones are tools that make you lazy. And don't forget those daily trips to different floors–if you use the stairs while carrying a patient in a stretcher, you're combining cardio and strength training!
Tip Five: Consistency is key.
If you can, work seven days a week. By following these simple tips and putting them into practice without a day off, you'll be fashionably svelte in no time. Plus, your boss will love you!