About Donna Cardillo
Donna Wilk Cardillo, RN, MA is the Career Guru for Nurses. She is the Dear Donna columnist for nurse.com and Nursing Spectrum and NurseWeek magazines. Donna is author of Your 1st Year as a Nurse – Making the Transition From Total Novice to Successful Professional and The ULTIMATE Career Guide for Nurses – Practical Advice for Thriving at Every Stage of Your Career . Donna is also creator of Career Alternatives for Nurses® seminars and home study program. Contact Donna at www.dcardillo.com.
What's a new graduate or laid-off nurse to do in challenging times? Here are five surefire ways to successfully launch your career.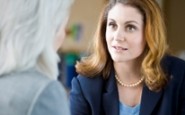 Current economic conditions have created a tight job market for nurses in many parts of the country. It may be true that hospitals are closing, older nurses are delaying retirement and those nurses who are employed are reluctant to look for new positions and are skittish about relocating.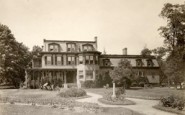 Stories from Donna Cardillo, RN's favorite charity, Nurses House. In my work as a nursing advice columnist and career coach, I have often referred nurses to Nurses House when they needed help.