About Andrea Eichholzer
Andrea Eichholzer is a Pediatric Intensive Care nurse who has worked at some of the top children's hospitals in the country. She is also a contributor to the Penn Nursing blog. She retired from traveling this fall and is pursuing her master's degree. She lives in Philadelphia.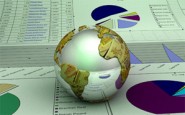 The best way to make the most of your money is to get reimbursed for your expenses, and the best way to do that is to stay organized!