About Caroline Bunner
Caroline M. Bunner, RN, BSN, CLNC, spent time as a Critical Care Nurse, Charge Nurse and nurse mentor at Northeast Baptist Hospital before becoming certified as a legal nurse consultant. She enjoys running, cooking and meeting people in a variety of professions.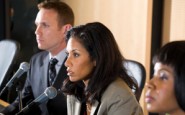 If you are self-motivated, can work independently but collaborate with a team, and are organized and analytical, this may be for you.