About Catherine Ettlinger
Catherine Ettlinger is former editor-in-chief of Elle magazine as well as editor of Glamour, Harper's Bazaar, Marie Claire and Mademoiselle. She is the author of the hit blog the Unconfidential Cook which has already won the Honest Scrap Award. A compilation of recipes filtered through friends and family over the years, this foodie blog is chock full of photos and sage cooking advice for dinners at home, hosting parties and even homemade treats for your pet! The Unconfidential Cook is a winner of the Honest Scrap Award.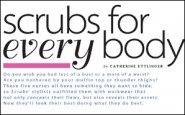 Got a muffin top? Wish you had a bigger bust? We've got five scrubs solutions for nurses of all shapes and sizes.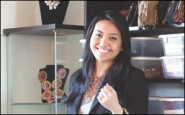 Meet four nurses who indulged their entrepreneurial spirits and have not just one, but two jobs they love.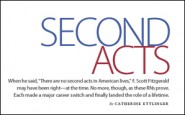 When he said, "There are no second acts in American lives," F. Scott Fitzgerald may have been right—at the time. No more, as these nurses prove. Each made a major career switch and finally landed the role of a lifetime.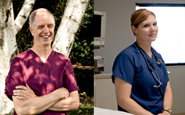 A Wall Street banker, a Buddhist monk, a flight attendant, an Army platoon leader, a television sitcom writer, an accountant and a teacher all have this in common: They found happiness and fulfillment by landing the role of a lifetime.