About David Rogers
David Rogers is a writer and editor living in Athens, Ga. After graduating with a degree from the Grady College of Journalism and Mass Communication at the University of Georgia, he spent time as a freelance journalist and musician in Nashville, Tenn. Returning to his home state of Georgia, he began working as a full-time freelance journalist and enjoys writing about a wide variety of topics for the Scrubs community.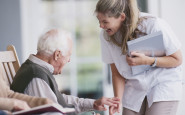 Nurse Agatha put together a list of the most over-the-top things her patients have said to her, and as you can imagine, the things she's heard are pretty great. We started thinking that you have probably heard your own great lines, […]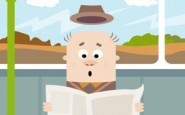 Small typos can make a world of difference, especially for printed words about the medical profession. Here are 13 hilarious examples of why you shouldn't always believe what you read.
This year, there are almost 50% more new RN job ads posted online than last year. So why are new nursing graduates still having trouble finding jobs?
The good news: tip cards fight bullying. The bad news: volunteers resist new scrub colors
From Mini Nurse to Kaplan Math, we found the 10 latest and greatest apps for nurses for your Android, iPhone and iPad. (You have all three? Lucky you!)