About Diane Carbo
Diane Carbo is a licensed registered nurse with more than 35 years of experience practicing in a variety of organizations and community settings, and is an advocate for older adults and their families. She has developed two websites that grew out of her nursing and caregiving experience and her love of tea: aginghomehealthcare.com and your-cup-of-tea.com. Diane and her sister-in-law, Connie Bednar, have found a tremendous amount of happiness and joy in sharing their knowledge and expertise with others, including their passion for tea.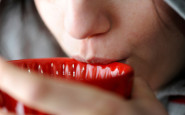 In the cold winter months, nurses are especially at risk for catching viruses from patients and coworkers. While there may never be a cure for the common cold, this herbal remedy is the next best thing!
Just like your face and hands, a nurse's hair needs a little extra attention to keep it looking tip-top (the caps! the tight ponytails! the harsh hospital lights!)…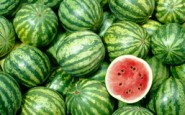 The rind of a watermelon is packed with vitamins and minerals, and has natural collagen-enhancing properties such as citrulline, an amino acid that aids the skin's healing and regenerative processes.
This Registered Nurse of 37 years thinks the best healthcare delivery system may be through a tea leaf.