About Jason Kotecki
Jason Kotecki is a cartoonist, an author and a professional speaker. He and his wife, Kim (a former kindergarten teacher), make it their mission in life to fight Adultitis and help people use strategies from childhood to create lives with less stress and more fun. The author of the book Escape Adulthood: 8 Secrets from Childhood for the Stressed-Out Grown-Up, Jason always enjoys sharing his fun, refreshing and uplifting speaking programs with nurses and healthcare professionals. Learn more at kimandjason.com. Also, check out kimandjason.com/shop/escape-adulthood-p-542.html and kimandjason.com/healthprograms.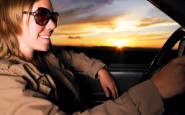 Being a working parent or grandparent is hard—especially when you're a nurse. You spend your entire shift caring for other people, and when you come home, you're greeted by a houseful of people who need some TLC of their own. Here's one great idea for your commute.
These secrets from your own childhood will help you remember why you went into this profession.
Nursing, like almost every other profession (with the possible exception of professional beachcombers), is threatened by Adultitis.