About Patricia Cheeks
Patricia Cheeks, RN, PMHCNS-BC, is a Psychiatric/Mental Health Clinical Nurse Specialist with 29 years of experience. She has worked in four hospitals and has had her own private psychotherapy practice. Patricia has co-led new graduate retreats where information-sharing practices helped retain healthy, rested nurses.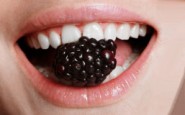 In a fast-paced, high-impact profession like nursing, it's important to think about your body as an investment. Here are great ways to invest in your health from morning 'til night.