About Sharon Bigelow
Sharon M. Bigelow, RN, MSN, ANP-BC, AOCNP, is President and Chief Executive Officer of the NavigateCancer Foundation. Her career includes more than 25 years in medical oncology, radiation oncology and bone marrow transplantation in hospitals, outpatient clinics and hospice care. Bigelow worked at Columbia Presbyterian Medical Center, Baylor University Medical Center, Duke University Medical Center and the University of North Carolina Hospital. She was most recently employed at Regional Cancer Care in Durham, N.C., as a Nurse Practitioner and the Director of Clinical Services. She holds a bachelor's in nursing from Mount St. Mary's College, a master's in nursing from Texas Woman's University and a Nurse Practitioner post-master's certification from Duke University. She has earned the highest credentials in her field with an ANCC Adult Nurse Practitioner certification and an ONCC Advanced Oncology Nurse Practitioner certification. Bigelow is currently an adjunct professor at Campbell University in North Carolina.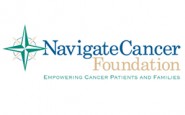 One nurse who isn't waiting around for reform from the White House, but is making her own reforms to the current system in her own way, is this veteran oncology professional.